GolfBC Golf Schools- British Columbia
Executive Golf Schools- Quebec,
British Columbia

David Leadbetter Golf Academy –
Whistler, British Columbia
John Jacobs Golf Schools- Okanagan Golf Club, Kelowna, British Columbia
Brent Morrison Golf Academy- Pheasant Glen Golf Resort
Qualicum Beach, British Columbia
Canadian Golf Academy- Fox Meadow Golf Club, Stratford, Prince Edward Is.
Tremblant Golf Academy- Mont-Tremblant, Quebec
Deer Creek Golf Academy- Ajax, Ontario
StarGolf- Tara Roden- Kelowna,
British Columbia
Natural Golf Schools- Moe Norman Golf Academy, British Columbia, Ontario
John & Lori Randle Golf Schools- British Columbia
Sandra Post Golf School- Glen Eagle Golf Club, Caledon, Ontario
Deerhurst Golf Academy- Huntsville, Ontario
Wolf Creek Golf Academy- Ponoka, Alberta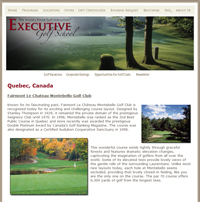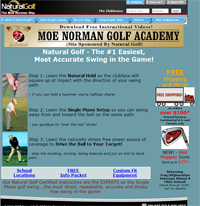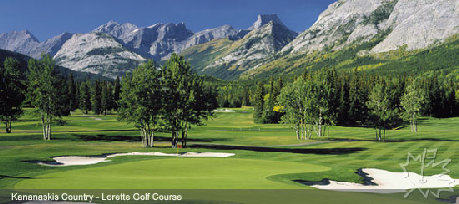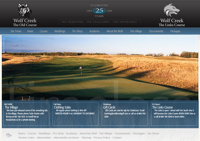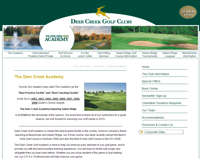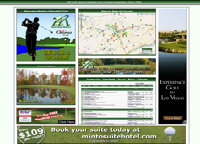 Ottawa Golf Schools- Ottawa. Ontario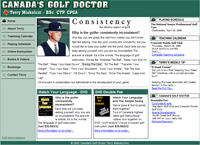 Canada's Golf Doctor-Terry Miskolczi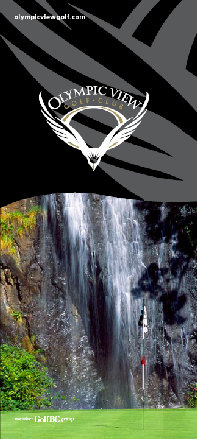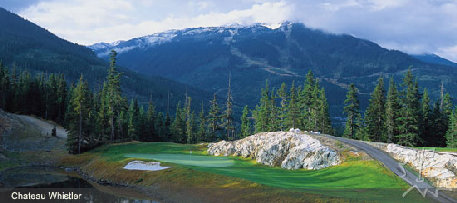 Golfers from around the world come to just stand and stare at one of nature's crowning achievements. The fact that you'll be playing golf in such a fabulous setting is just the icing on the cake. Of course, the numerous world-class golf courses in the area take full advantage of their gorgeous settings.
Verdant fairways weave themselves around glacier-fed streams and towering stands of evergreens, and often the greens themselves are back-dropped by achingly beautiful vistas. If there is a heaven, surely it must look like this! In such circumstances, it can be very difficult to concentrate on your golf game.
There are a wide variety of golf courses to choose from, all of them fabulous in their own unique way. Stanley Thompson, Canada's master golf architect, designed the Fairmont Banff Springs Golf Course in 1928. He sensitively incorporated the natural scenic splendour into his design. The course winds along beside the pristine wilderness of the Bow River overlooked by the snow-capped peaks of Sulphur Mountain and Mount Rundle. This amazing course will both challenge and delight you.
SCORE Golf Magazine rates the Jasper Park Lodge Golf Club as the #1 Best Golf Resort in Canada with good reason. Designed in the 1920's by Stanley Thompson, few golf courses in the world can match the rugged majesty of this national treasure. The design features wide fairways carved through thick forest, dramatic bunkering and holes aligned with distant mountain vistas. It presents a cunning blend of beautiful landscapes and challenging terrain.
Canadian Rockies Golf Vacation
by: K. Gordon Schultz

A Canadian Rockies golf vacation could very well be the most memorable holiday you'll ever take! The Canadian Rockies truly are one of the top natural wonders of the world, internationally renowned for the stunning scenery, the sparklingly clean air, and the quiet of unspoiled wilderness. This is as close as it gets to paradise on earth. Snow-gilded mountain peaks, gem-like lakes, lush green river valleys and wide blue western skies are almost scenery clichés, but on your Canadian Rockies golf vacation this is reality.
Of course, a Canadian Rockies golf vacation would be incomplete without luxurious accommodations, fine dining, unique shopping experiences and pampering spas. Fortunately, resorts like Banff and Jasper in the Canadian Rockies have been offering these amenities for well over a century, all in a unique manner. Hedonistic luxury in the heart of spectacular unspoiled wilderness is now a Canadian Rockies tradition.
Gordon Schultz
President
http://www.GolfCanadasWest.com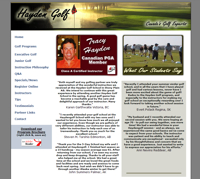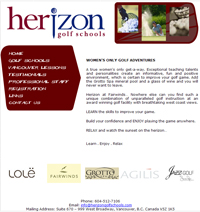 Louis Melanson Golf Academy- Dieppe, New Brunswick
Tracy Hayden Golf- Stony Plain, Alberta
Herizon Golf Schools- Vancouver, British Columbia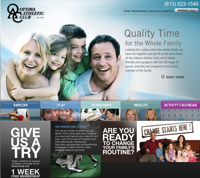 Ottawa Athletic Club- Kevin Haime Ottawa, Ontario
Victoria Golf Club- Victoria, British Columbia
Morningstar Golf Academy- Parksville, British Columbia

Kaneff Golf Instruction- Lionhead, Royal Ontario, Royal Niagra, Carlisle, Century Pines, Streetsville Glen Golf Courses




Fox Creek Golf Club- Dieppe, New Brunswick
Henry Brunton Golf Instruction- Eagles Nest Golf Club in Maple, Ontario
Bruce McCarrol- The Golf Institute at Bond Head, Bond Head, Ontario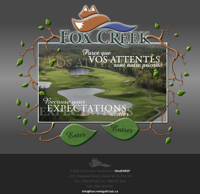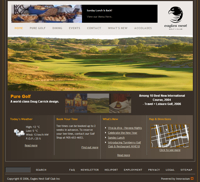 Eagles Nest Golf Club, Turnberry Golf Club- Maple, Toronto, Ontario
Welcome to 100golfschools.com's Golf School Directory. We have created these snapshot links from the front pages of the top Golf instruction websites in Canada. This website does not endorse any of these schools over another, but does provide easy access to all the top schools. If your school would like to be included in this site please contact us at;
info@100golfschools.com
with the details.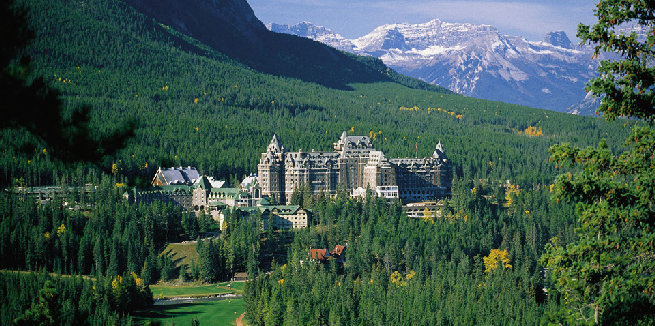 The Fairmont Banff Springs Resort
Banff, Alberta, Canada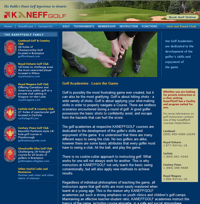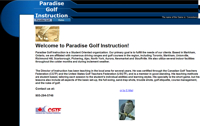 Paradise Golf Instruction- Markham, Toronto, Ontario
Gary Kent Golf Schools- Toronto, Ontario
Canadian Professional Golfers
Association- Acton, Ontario
Khan's Golf Academy- Golf Fitness,
Toronto, Ontario
Paul Wilson Golf Instruction-
Toronto, Ontario
Musqueam Golf and Learning Academy- Vancouver, BC
Golf Quest Canada- Winnipeg, Manitoba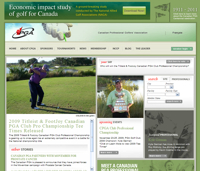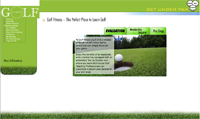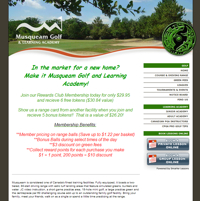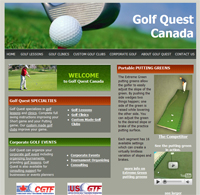 West Island Golf Schools- Toronto, Montreal, Calgary, Vancouver
Ed Hanczaryk Awareness Golf School- Dartmouth/Burnside, Nova Scotia
Canadian Golf Teachers Federation-
Oakville, Ontario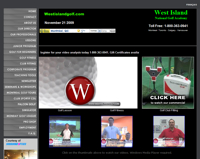 Gallagher's Canyon- Kelowna
British Columbia
Fairmont Banff Springs Golf Course-
Banff, Alberta
Greg Salazar Golf Academy- Oshawa, Ontario
Ottawa Golf Academy- Ottawa, Greely, Winchester, Ontario
Upper Canada Golf Course-
Morrisburg, Ontario
Westwood Plateau Golf- Coquitlam,
British Columbia
Canadian Golf and Country Club-
Ottowa, Ontario
Impact Golf System – Ron Aul Coquitlam, BC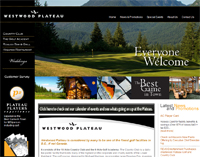 Trickle Creek Golf Course-
Kimberley, British Columbia
Royal Montreal Golf Club- lle Bizard,
Montreal, Quebec
Par Golf Camps- Toronto, Ontario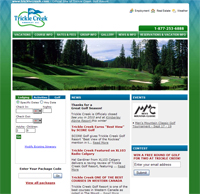 Tangle Creek Golf Academy- Thornton, Ontario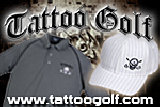 Canada's Best Golf Courses
St. George's C.C. ,Islington, Ontario
National G.C., Woodbridge, Ontario
Hamilton G. & C.C., Ancaster, Ontario
Highlands Links, Cape Breton, Nova Scotia
Beacon Hall G.C., Aurora, Ontario
Capilano G.C. West Vancouver, B.C.
Shaughnessy C.C., Vancouver, B.C.
Redtail G. Cse., St. Thomas, Ontario
Royal Montreal G.C., Ile Bizard, Quebec
Banff Springs G.C., Banff, Alberta
1.) Decide what you are willing to spend before looking. The best schools charge in the low to mid 1000's, but do offer great amenities as well as highly professional instructors. Most of the best schools offer great vacation packages that are included in the price. Ask about special pricing. Some schools may drop their prices if they need students. If you are willing to commute, prices can be as low as $300.00.
2.) Look for 2 to 1 teaching ratio with 1 to 1 being ideal. Never use more than a 4 to 1 ratio unless you cannot afford the higher price schools.
3.) The school's instructors should be seasoned professionals that are highly qualified. Make sure at least 2 of the teaching professionals are recognized in the golf world/community. Use the internet search engines to research names of the instructors being used at the school you are considering.
4.) If you choose a school that includes accommodations and transportation included in the price, research the hotel as well. It is always better to have accommodations close to the golf course you are receiving lessons from. Most of the great schools will cater to your needs because word of mouth is there best advertisement for return business.
5.) There are certain schools that concentrate on certain aspects of teaching. Do you need work on your putting? Choose a school that is strong in that area of the game. If you need work on your swing, choose accordingly. Golf instruction websites will indicate if they specialize to certain weaknesses.
6.) The golf school should provide a specific lesson plan for your swing. They should tailor it specifically for you and not for everyone else. There is no way to research this other than word of mouth.
7.) The school should provide unlimited follow up via email or phone. I think this is probably the most important because it shows how genuine they are in improving your game.
8.) Look for testimonials. Do not rely on testimonials on their own brochures or websites. Look for ratings from other outside sources. These may not be available, but look anyway. It is a true measure of the school. Word of mouth is very powerful.
9.) If you should also think of the school as a vacation the accommodations and surrounding area should fit your lifestyle off the course. Also, look for golf schools that provide unlimited golf after your teaching sessions are over. Be sure to get your moneys worth.
10.) If you cannot afford the price of a golf school check the websites for free advice. There are many websites out there that give free lessons and tips. Some even provide video demonstrations.
The Internet is a great place to research the golf schools available in your area that meet your needs. Here are some keywords you can use when performing your golf school search:
Golf schools, Golf instruction, Golf swing, Free Golf tips, Golf lessons

When choosing a golf school you should consider these 10 basic rules;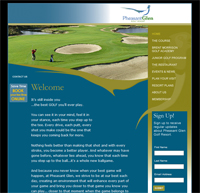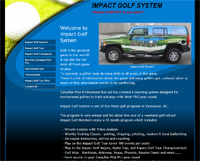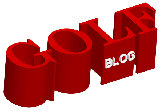 Click Here
for PGA Tour Tournament Links, Info, Schedule and Results.

The 25 Best Golf Schools
WRIGHT BALANCE GOLF ACADEMY
Mission Viejo, California
KRIS MOE GOLF SCHOOLS
Glen Ellen, California
VISION 54
Phoenix, Arizona

BUTCH HARMON SCHOOL OF GOLF
Las Vegas, Nevada
EXTRAORDINARY GOLF
Carmel, California

AVIARA GOLF ACADEMY
Carlsbad, California
McGETRICK GOLF ACADEMY
Denver, Colorado
JIM MCLEAN GOLF SCHOOL - TEXAS
Ft. Worth, Texas

CHUCK COOK GOLF ACADEMY
Austin, Texas

ACADEMY OF GOLF DYNAMICS
Austin, Texas

KAPALUA GOLF ACADEMY
Lahaina, Maui, Hawaii

JACK NICKLAUS ACADEMY OF GOLF
St. George, Utah

TODD SONES IMPACT GOLF
Vernon Hills, Illinois

CRYSTAL MOUNTAIN GOLF SCHOOL
Thompsonville, Michigan

RICK SMITH GOLF ACADEMY
Gaylord, Michigan
KINGSMILL RESORT GOLF ACADEMY
Williamsburg, Virginia

PINEHURST GOLF ACADEMY
Pinehurst, North Carolina

DANA RADER/ BALLANTYNE RESORT
Charlotte, North Carolina

CLASSIC SWING GOLF SCHOOL
Myrtle Beach, South Carolina
PHIL RITSON-MEL SOLE GOLF SCHOOL
Myrtle Beach, South Carolina
DAVID LEADBETTER GOLF ACADEMY
Champions Gate, Florida

MIKE BENDER GOLF ACADEMY
Lake Mary, Florida

BRAD BREWER GOLF ACADEMY
Orlando, Florida

ARNOLD PALMER GOLF ACADEMY
Orlando, Florida
GRAND CYPRESS ACADEMY OF GOLF
Orlando, Florida
Heritage Pointe Golf Academy –
DeWinton, Alberta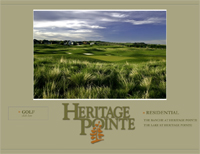 Royal Canadian Golf Association –
Golf Centre at Four Seasons, Calgary, Alberta
McCleery Golf Academy – Vancouver, BC
Evergreen Golf Centre –
Lethbridge, Alberta
Elmhurst Golf and Country Club –
Winnipeg, Manitoba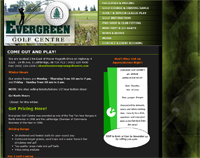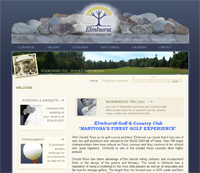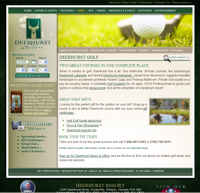 Jason Helman Golf Instruction - Online Academy, Port Perry, Ont.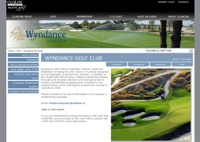 Wyndance Golf Club - The ClubLink Academy, Uxbridge, Ontario