Demis Papillon Golf Academy - Romania, Bulgaria, and Eastern Europe
Short Golf School- UK, Spain,
South Africa, Morocco, China
St. Andrews Golf Academy- Scotland
James Andrews School of Golf- UK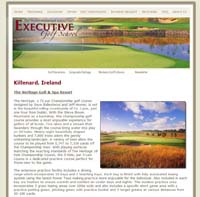 Oneweekgolfschool.com- France
Executive Golf School- Ireland
Graham Moore International Golf Schools- Scotland, Portugal, Tenerife
Daniel Grimm Golf School- Portugal
Christine Langford Golf Schools- UK
Ritson-Sole International Golf School Vacations- S. Africa, Ireland, Scotland
Hunley Hall, A.S. Brook Golf Schools- North Yorkshire
David Blair SwingBuildGolf - UK
Salgados Golf School- Portugal
Praia D'El Rey Golf Academy- Portugal
Michel Monnard Golf School- Spain
Premium Golf Schools- UK
Golfinitaly.no- Italy
Cranfield Golf Academy- UK
Jon Nicholas Golf School- UK
Brendan McDaid Golf School- Ireland
Eric Grandison Golf School- Scotland
Touradour.com- Golf Schools France
Mearns Castle Golf Academy- UK
Holland Park Golf School- UK
Martin Turley Golf- Austria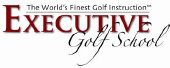 David Leadbetter Golf Academy- UK,
Spain, France, Germany, Austria, Portugal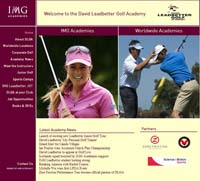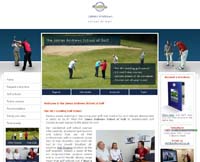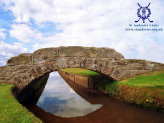 Home of Golf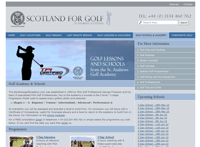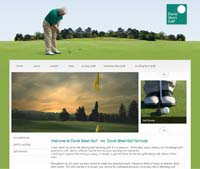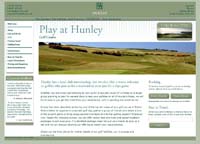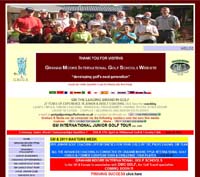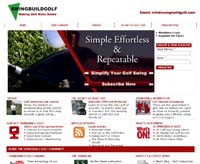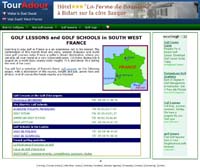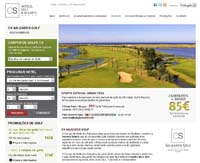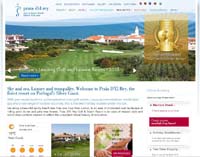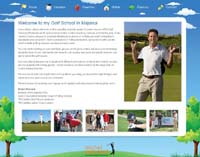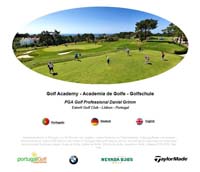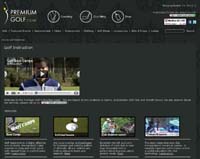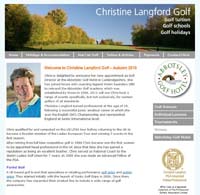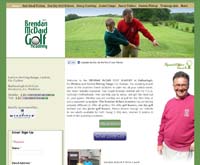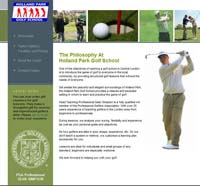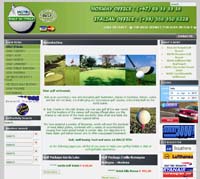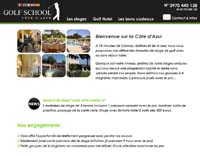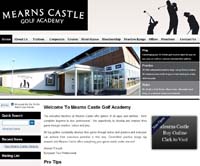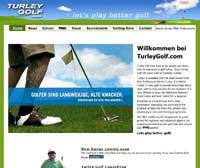 A directory of golf courses in Europe, European golf course listing and golf-related links. Your guide to almost every golf course in Europe. Online Hotel booking facilities and tee times.
Golf-Ocean-France
Lorrin Golf Academy- Scotland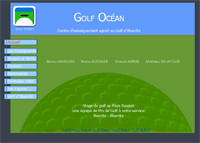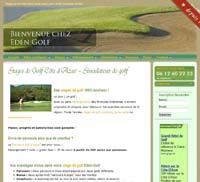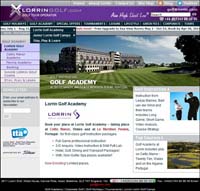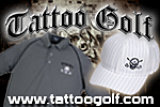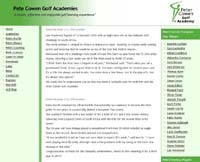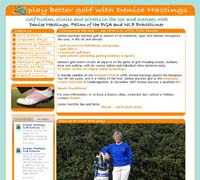 Denise Hastings Golf Schools-
United Kingdom, Spain
Peter Cowan Golf Academies- UK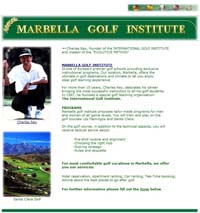 Marbella Golf Institute- Spain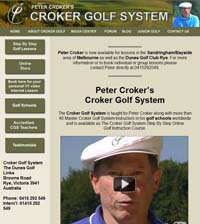 Peter Croker Golf System-
1.) Decide what you are willing to spend before looking. The best schools charge in the low to mid 1000's, but do offer great amenities as well as highly professional instructors. Most of the best schools offer great vacation packages that are included in the price. Ask about special pricing. Some schools may drop their prices if they need students. If you are willing to commute, prices can be as low as $300.00.

2.) Look for 2 to 1 teaching ratio with 1 to 1 being ideal. Never use more than a 4 to 1 ratio unless you cannot afford the higher price schools.

3.) The school's instructors should be seasoned professionals that are highly qualified. Make sure at least 2 of the teaching professionals are recognized in the golf world/community. Use the internet search engines to research names of the instructors being used at the school you are considering.

4.) If you choose a school that includes accommodations and transportation included in the price, research the hotel as well. It is always better to have accommodations close to the golf course you are receiving lessons from. Most of the great schools will cater to your needs because word of mouth is there best advertisement for return business.

5.) There are certain schools that concentrate on certain aspects of teaching. Do you need work on your putting? Choose a school that is strong in that area of the game. If you need work on your swing, choose accordingly. Golf instruction websites will indicate if they specialize to certain weaknesses.

6.) The golf school should provide a specific lesson plan for your swing. They should tailor it specifically for you and not for everyone else. There is no way to research this other than word of mouth.

7.) The school should provide unlimited follow up via email or phone. I think this is probably the most important because it shows how genuine they are in improving your game.

8.) Look for testimonials. Do not rely on testimonials on their own brochures or websites. Look for ratings from other outside sources. These may not be available, but look anyway. It is a true measure of the school. Word of mouth is very powerful.

9.) If you should also think of the school as a vacation the accommodations and surrounding area should fit your lifestyle off the course. Also, look for golf schools that provide unlimited golf after your teaching sessions are over. Be sure to get your moneys worth.

10.) If you cannot afford the price of a golf school check the websites for free advice. There are many websites out there that give free lessons and tips. Some even provide video demonstrations.

The Internet is a great place to research the golf schools available in your area that meet your needs. Here are some keywords you can use when performing your golf school search:
Golf schools, Golf instruction, Golf swing, Free Golf tips, Golf lessons

When choosing a golf school you should consider these 10 basic rules;
Welcome to 100golfschools.com's Golf School Directory. We have created these snapshot links from the front pages of the top Golf instruction websites in Europe. This website does not endorse any of these schools over another, but does provide easy access to all the top schools. If your school would like to be included in this site please contact us at;
info@100golfschools.com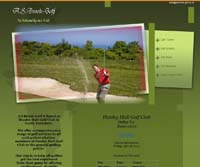 A.S. Brook Golf - Hunley Hall Golf Club and Hotel, North Yorkshire
Harold Swash Putting School of Excellence – Southport, England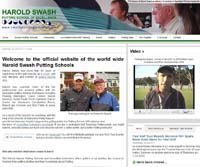 Peter Green Instruction - The Manor House Hotel & Golf Club, Chippenham,
Wiltshire, UK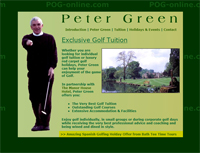 Geoff Mangum's Putting Zone - Clinics, US, England, Germany, Switzerland
Links Golf Academy - Haywards, Heath, West Sussex, UK
The West of England Golf Academy –
Bristol, UK
Golf de la Wantzenau, France
Tiny Tees Golf for Children – Hurstpierpoint, Hove, Crawley, Horsham, Chelmsford, UK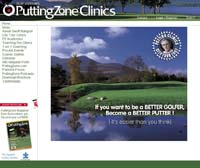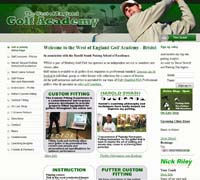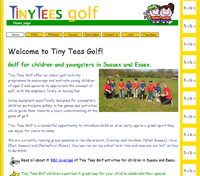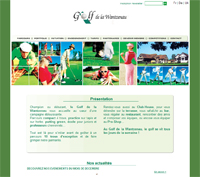 La Manga Club Golf Academy- Murcia, Spain
Golf Academy Poniente, Paco Ruiz, Mallorca Spain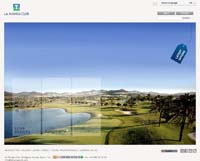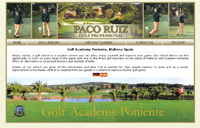 Golf Holidays Guide.com

Two great 18 hole golf courses in co Meath Ireland
Click Here
for PGA Tour Tournament Links, Info, Schedule and Results.
AUSTRIA
BULGARIA
FRANCE
IRELAND
ITALY
LUXEMBOURG
PORTUGAL
ROMANIA
RUSSIA
SPAIN
UNITED KINGDOM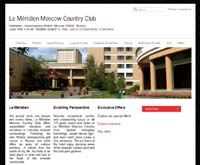 Le Meridien Moscow Country Club -
Russia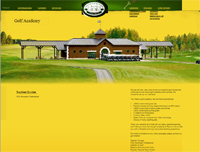 Pestovo Golf Academy - Russia

Europe's Top Golf Courses
Royal County Down G.C. Newcastle, N. Ireland
St. Andrews Links (Old) St. Andrews, Scotland
Royal Dornoch G.C. (Championship) Dornoch, Scotland
Royal Portrush G.C. (Dunluce) Portrush, N. Ireland
Muirfield Gullane, Scotland
Ballybunion G.C. (Old) Ballybunion, Ireland
Turnberry Hotel (Ailsa) Turnberry, Scotland
Carnoustie G. Links (Championship) Carnoustie, Scotland
Loch Lomond G.C. Luss, Scotland
Sunningdale G.C. (Old) Sunningdale, England
G de Morfontaine Morfontaine, France
Royal St. George's G.C. Sandwich, England
Kingsbarns G. Links St. Andrews, Scotland
Royal Birkdale G.C. Southport, England
Royal Porthcawl G.C. Porthcawl, Wales
Royal Troon G.C. (Old) Troon, Scotland
Lahinch G.C. (Old) Lahinch, Ireland
Portmarnock G.C. (Old) Portmarnock, Ireland
Royal Lytham and St. Annes G.C.Lytham St. Annes, England
The European Club Brittas Bay, Ireland
Woodhall Spa G.C. (Hotchkin)Woodhall Spa, England
Ganton G.C. Ganton, England
Cruden Bay G.C. Cruden Bay, Scotland
Royal Liverpool G.C. Hoylake, England
Western Gailes G.C. Irvine, Scotland
Carne G. Links Belmullet, Ireland
Machrihanish G.C. Machrihanish, Scotland
Valderrama G.C. Sotogrande, Spain
Waterville G. Links Waterville, Ireland
North Berwick G.C. North Berwick, Scotland
Old Head G. Links Kinsale, Ireland
Royal Aberdeen G.C. (Balgownie) Aberdeen, Scotland
Swinley Forest G.C. Ascot, England
Walton Heath G.C. (Old) Walton-on-the-Hill, England
Halmstad G.C. Halmstad, Sweden
G de Moliets Moliets, France
Royal Zoute G.C. Knokke, Belgium
Royal St. David's G.C. Harlech, Wales
Sotogrande G.C. Sotogrande, Spain
G de Spérone Bonifacio, Corsica, France
Troia G. Sétubal, Lisbon, Portugal
G.C. du Domaine Impérial Gland, Switzerland
Sand G.C. Jönköping, Sweden
Vilamoura G.C. (Victoria) Algarve, Portugal
G.C. Biella Le Betulle Magnano, Biella, Italy
Hamburger G.C. Falkenstein, Hamburg, Germany
G Les Bordes Beaugency, France
Royal Cinque Ports G.C. Deal, England
St. Andrews (New) St. Andrews, Scotland
County Louth G.C. Baltray, Ireland
The best links about golf.

Find a golf course or golf courses in hampshire based in Aldershot, Andover, Basingstoke, Brockenhurst, Eastleigh, Fareham, Farnborough, Lyndhurst, Portsmouth, Romsey, Southampton and Winchester.
Hampshire Directory
Mulligan+ - Find Golf Courses - with over 22 000 golf courses worldwide. Golf Holidays, Golf Videos and Free Score Tracking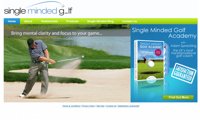 Single Minded Golf Academy - UK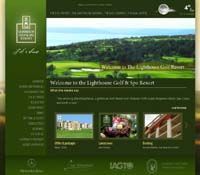 Lighthouse Golf Resort - Demis Papillon Golf Academy, Balchik, Bulgaria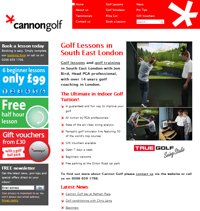 CannonGolf - Golf Training London,
Golf Lessons in Southeast London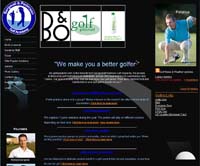 Bergwall & Pedersen Golf Academy France, Luxembourg
Bienvenue Chez Eden Golf - France

The leading golfwebsite in the Netherlands with travel, tour, instruction and news.














We Ship International!!!
Mark Davis Golf Instruction - UK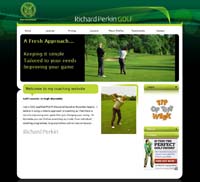 Richard Perkins Golf Instruction - UK
Golf Made Simple - Spain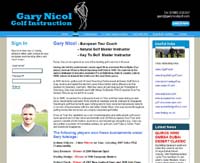 Gary Nicol Golf Instruction - UK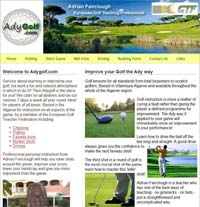 Adrian Fairclough Golf Instruction - Portugal