Peek'n Peak Resort - Clymer, Buffalo
Drumlins Country Club- Syracuse
New York Country Club- New Hempstead, New York City
Golf Club at Chelsea Piers-
New York City
Michael Hebron Golf School-
Smithtown Landing, Long Island
Golftec – Long Island, Rochester,
Westchester, White Plains
Randalls Island Golf School-
New York City, Manhattan
Manhattan Woods Golf Club – West Nyack, New York City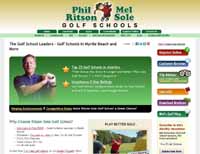 Phil Ritson, Mel Sole Golf School- Ellicottville
Ben Sutton Golf School- Windham
The Links at Erie Village- Syracuse
Crab Meadow Golf Course - Northport, Long Island
The Concord Resort and Golf Club –
Monster Golf Academy, Kiamesha Lake
Oak Hill Country Club- Rochester
Linda S. Mulherin Golf Schools-
Syracuse, NY.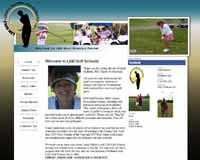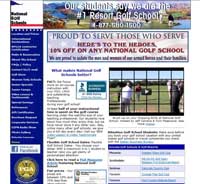 Nationalgolfschool.com- Catskills, Lake Placid, Wellesley Island, Long Island, Rochester, Saranac Lake, Syracuse
Roland Stafford Golf Schools- Bristol Harbour, Windham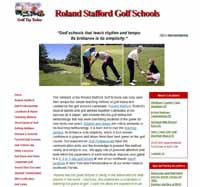 Ravenwood Golf Academy- Victor, Rochester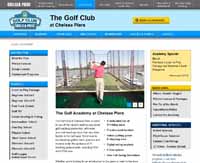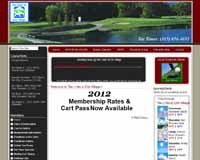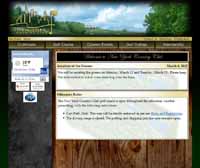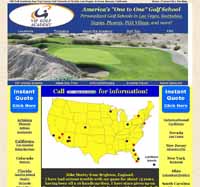 VIP Golf Academy- Syracuse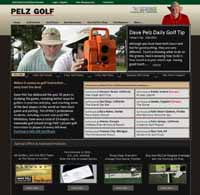 Pelz Golf- New York
Bristol Harbour Resort Golf- Canandaigua
The First Tee- Youth Program
New York City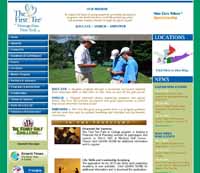 Bill Castner Golf School - New York and New Jersey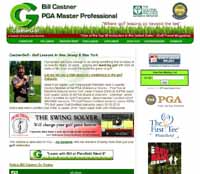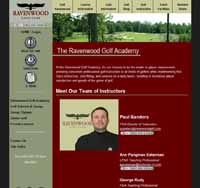 The Links at Union Vale- LaGrangeville

Stadium Golf Club- Schenectady
Ron Philos School of Golf- Cooperstown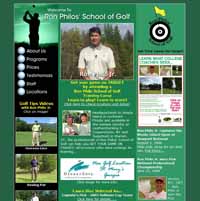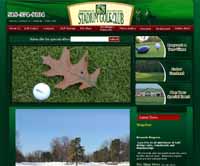 Adirondack Foothills Golf Academy-
Alder Creek


Rock Hill Golf Club- Michael Jacobs Golf School- Manorville


Mill Pond Golf Course- Medford
Brookhaven


Total Golf Academy- Ellicottville

Westport Country Club- Westport

Batavia Country Club- Batavia

Centennial Golf Club- Carmel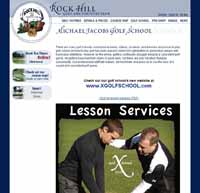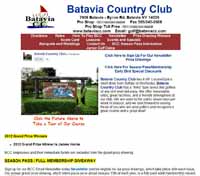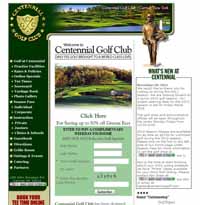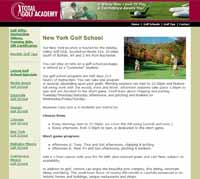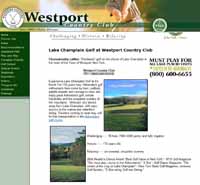 Airway Meadows Golf Club- Gansevoort Saratoga Fly-In Golf Course


Rothland Golf Course- Akron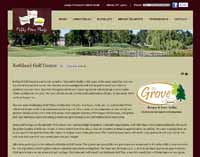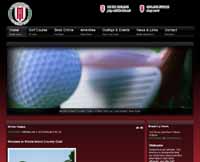 New York's Best Golf Courses
Shinnecock Hills G.C., Southampton
Winged Foot G.C., Mamaroneck
National G. Links of America, Southampton
Fishers Island Club, Fishers Island
Oak Hill C.C. (East), Rochester
Bethpage State Park, Farmingdale
Quaker Ridge G.C., Scarsdale
Garden City G.C., Garden City
Maidstone Club, East Hampton
Hudson National G.C., Croton-on-Hudson
Piping Rock Club, Locust Valley
Friar's Head G.C., Baiting Hollow
C.C. of Rochester, Rochester
The Creek Club, Locust Valley
Atlantic G.C., Bridgehampton
Deepdale G.C., Manhasset
Meadow Brook Club, Jericho
The Bridge, Noyac
Century C.C., Purchase
Sleepy Hollow Club, Scarborough-on-Hudson
Trump National G.C., Briarcliff Manor
Crag Burn G.C., East Aurora
Westchester C.C.(West), Rye
Branton Woods G.C., Hopewell Junction
Manhattan Woods G.C., West Nyack
Saratoga National G.C., Saratoga
Shenendoah G.C., Verona
Atunyote G.C., Verona
The G.C. of Purchase, Purchase
The 25 Best Golf Schools
1.) Decide what you are willing to spend before looking. The best schools charge in the low to mid 1000's, but do offer great amenities as well as highly professional instructors. Most of the best schools offer great vacation packages that are included in the price. Ask about special pricing. Some schools may drop their prices if they need students. If you are willing to commute, prices can be as low as $300.00.

2.) Look for 2 to 1 teaching ratio with 1 to 1 being ideal. Never use more than a 4 to 1 ratio unless you cannot afford the higher price schools.

3.) The school's instructors should be seasoned professionals that are highly qualified. Make sure at least 2 of the teaching professionals are recognized in the golf world/community. Use the internet search engines to research names of the instructors being used at the school you are considering.

4.) If you choose a school that includes accommodations and transportation included in the price, research the hotel as well. It is always better to have accommodations close to the golf course you are receiving lessons from. Most of the great schools will cater to your needs because word of mouth is there best advertisement for return business.

5.) There are certain schools that concentrate on certain aspects of teaching. Do you need work on your putting? Choose a school that is strong in that area of the game. If you need work on your swing, choose accordingly. Golf instruction websites will indicate if they specialize to certain weaknesses.

6.) The golf school should provide a specific lesson plan for your swing. They should tailor it specifically for you and not for everyone else. There is no way to research this other than word of mouth.

7.) The school should provide unlimited follow up via email or phone. I think this is probably the most important because it shows how genuine they are in improving your game.

8.) Look for testimonials. Do not rely on testimonials on their own brochures or websites. Look for ratings from other outside sources. These may not be available, but look anyway. It is a true measure of the school. Word of mouth is very powerful.

9.) If you should also think of the school as a vacation the accommodations and surrounding area should fit your lifestyle off the course. Also, look for golf schools that provide unlimited golf after your teaching sessions are over. Be sure to get your moneys worth.

10.) If you cannot afford the price of a golf school check the websites for free advice. There are many websites out there that give free lessons and tips. Some even provide video demonstrations.

The Internet is a great place to research the golf schools available in your area that meet your needs. Here are some keywords you can use when performing your golf school search:
Golf schools, Golf instruction, Golf swing, Free Golf tips, Golf lessons

When choosing a golf school you should consider these 10 basic rules;
Welcome to 100golfschools.com's Golf School Directory. We have created these snapshot links from the front pages of the top Golf instruction websites in New York. This website does not endorse any of these schools over another, but does provide easy access to all the top schools. If your school would like to be included in this site please contact us at;
info@100golfschools.com
with the details.
Debbie Doniger Golf Instructor- GlenArbor Golf Club, Bedford
Mitchell Spearman Golf Academy- Doral Arrowwood Resort- Rye Brook
Doral Arrowwood Golf Course, Doral Golf Club, Rye Brook
Kellie Stenzel Golf Instruction- Atlantic Golf Course, Bridgehampton
Michael Breed Golf Instructor- Sunningdale Country Club, Scarsdale
Sunningdale Country Club- Scarsdale
Hillendale Golf Course- Ithaca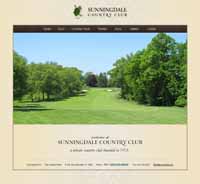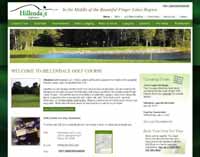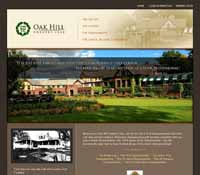 Trump National Golf Club- Westchester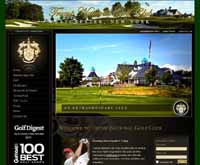 Vestal Hills Country Club- Binghamton
Colonie Golf and Country Club-
Voorhiesville
Quaker Ridge Golf Club- Scarsdale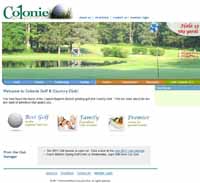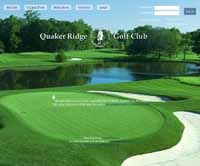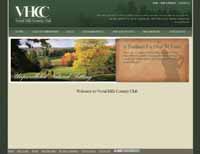 Willow Ridge Country Club- Harrison
Deepdale Golf Club- Manhasset
Randalls Island Golf Center -
New York City, Manhattan
Old Oaks Country Club- Purchase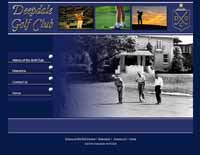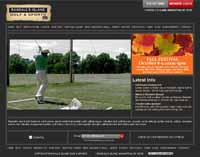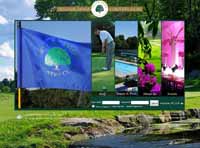 Click Here
for PGA Tour Tournament Links, Info, Schedule and Results.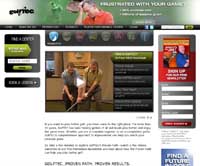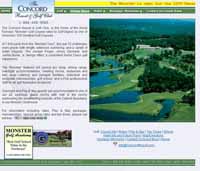 Harbor Links Golf Course – Port Washington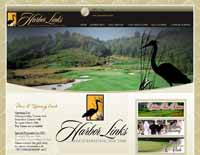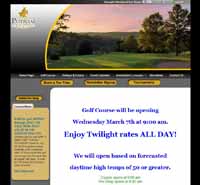 Fairview Golf Center – Elmsford
Mansion Ridge Golf Club – Monroe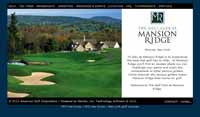 WRIGHT BALANCE GOLF ACADEMY
Mission Viejo, California
KRIS MOE GOLF SCHOOLS
Glen Ellen, California
VISION 54
Phoenix, Arizona

BUTCH HARMON SCHOOL OF GOLF
Las Vegas, Nevada
EXTRAORDINARY GOLF
Carmel, California

AVIARA GOLF ACADEMY
Carlsbad, California
McGETRICK GOLF ACADEMY
Denver, Colorado
JIM MCLEAN GOLF SCHOOL - TEXAS
Ft. Worth, Texas

CHUCK COOK GOLF ACADEMY
Austin, Texas

ACADEMY OF GOLF DYNAMICS
Austin, Texas

KAPALUA GOLF ACADEMY
Lahaina, Maui, Hawaii

JACK NICKLAUS ACADEMY OF GOLF
St. George, Utah

TODD SONES IMPACT GOLF
Vernon Hills, Illinois

CRYSTAL MOUNTAIN GOLF SCHOOL
Thompsonville, Michigan

RICK SMITH GOLF ACADEMY
Gaylord, Michigan
KINGSMILL RESORT GOLF ACADEMY
Williamsburg, Virginia

PINEHURST GOLF ACADEMY
Pinehurst, North Carolina

DANA RADER/ BALLANTYNE RESORT
Charlotte, North Carolina

CLASSIC SWING GOLF SCHOOL
Myrtle Beach, South Carolina
PHIL RITSON-MEL SOLE GOLF SCHOOL
Myrtle Beach, South Carolina
DAVID LEADBETTER GOLF ACADEMY
Champions Gate, Florida

MIKE BENDER GOLF ACADEMY
Lake Mary, Florida

BRAD BREWER GOLF ACADEMY
Orlando, Florida

ARNOLD PALMER GOLF ACADEMY
Orlando, Florida
GRAND CYPRESS ACADEMY OF GOLF
Orlando, Florida
John Graham Golf Instruction - Webster Golf Club, Webster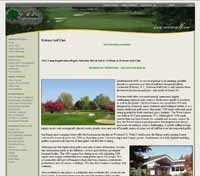 Webster Golf Club Learning Center - John Graham Golf , Webster
Middle Island Country Club - Middle Island


INSTRUCTORS




NEW YORK

Brian Jacobs Golf Instruction - Mill Creek Golf Club, Churchville
Mill Creek Golf Club - Churchville
Tom Tucker Golf Instruction - Plum Creek Driving Range, Batavia

Plum Creek Driving Range - Batavia

Kevin Hinton Golf Instruction - Piping Rock Club, Locust Valley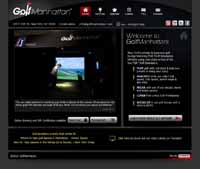 Golf Manhattan - New York City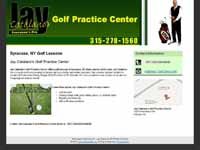 Jay Catalano Golf Practice Center -
Kirkville
Bill Lindner's Golf Service - Tonawanda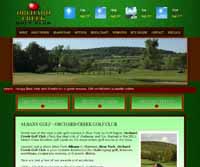 Orchard Creek Golf Club - Altamont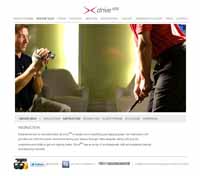 Drive 495 - New York, Manhattan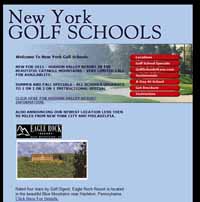 NY Golf Schools- US Golf Schools, Catskills, Hudson Valley Resort, Kerhonkson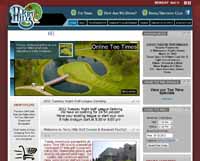 Terry Hills Golf Course – Batavia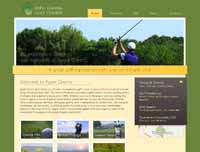 Apple Greens Golf Course – Highland
Deerfield Country Club – Brockport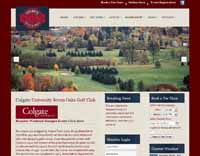 Seven Oaks Golf Club – Colgate University, Hamilton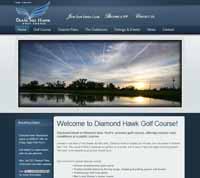 Diamond Hawk Golf Course –
Cheektowaga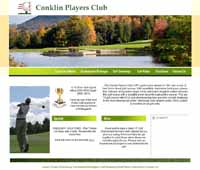 Conklin Players Club – Conklin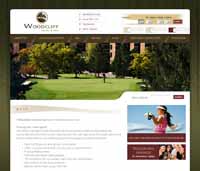 Woodcliff Hotel and Spa – Fairport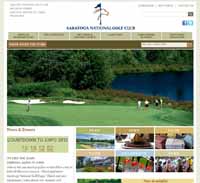 Saratoga National Golf Club – Saratoga Springs
TallGrass Golf Course – Shoreham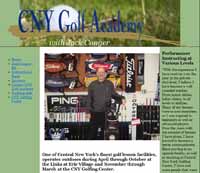 Central New York Golf Academy - Jack Conger Instructor, Syracuse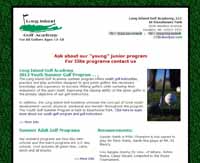 Long Island Golf Academy - Hewlett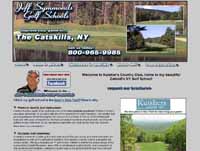 Jeff Symmonds Golf Schools - Kutshers Country Club, The Catskills
The United States Golf Association and the R&A have published the new Rules of Golf for 2012-15. Changes in the Rules - which for the first time have been designed, published and presented jointly by golf's governing bodies - include exonerating a player from penalty if it is known their ball was moved by the wind after address. Following an exhaustive, four-year review of golf's 34 playing Rules, nine principal Rules have been amended to improve clarity and ensure penalties are appropriate.
Click here
to view the complete changes to the Rules of Golf and Amateur Status.