Golf Schools-North Carolina
Lonnie Poole Golf Course – North
Carolina State University, Raleigh
Phil Ritson, Mel Sole Golf School- Winston-Salem
Robert Linville's Precision Golf School- Greensboro, Winston-Salem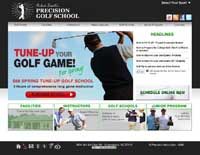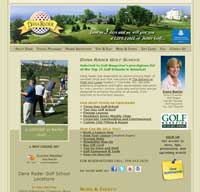 Dana Rader Golf School- Charlotte
Pineneedles Golf- Southern Pines
Pinehurst Golf Academy- Pinehurst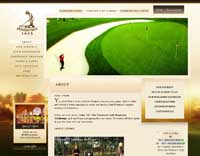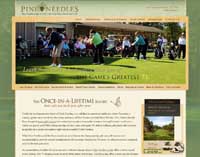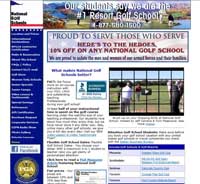 Nationalgolfschool.com- Ashville, Pinehurst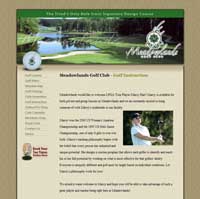 Meadowlands Golf Club- Robert Linville, Winston-Salem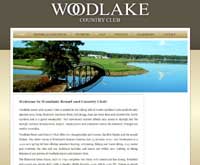 Woodlake Resort and Country Club - Pinehurst, Vass
Stoney Creek Golf Instruction-
Stoney Creek
Rick Murphys Carolina Golf
Academy- Greensboro
Sea Trail Golf School- Sunset Beach
Oak Valley Golf Instruction- Advance
Winston-Salem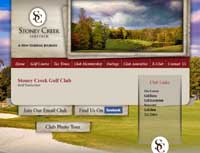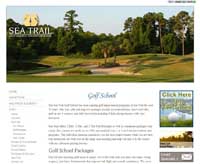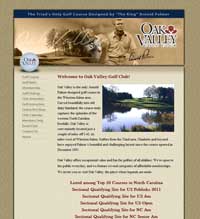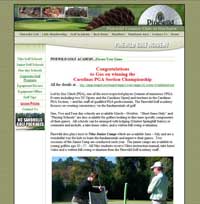 Pinewild Golf Academy- Pinehurst
The Professionals Golf School- Pinehurst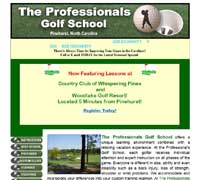 Tar Heel Youth Golf Association - Chapel Hill
Welcome to 100golfschools.com's Golf School Directory. We have created these snapshot links from the front pages of the top Golf instruction websites in North Carolina. This website does not endorse any of these schools over another, but does provide easy access to all the top schools. If your school would like to be included in this site please contact us at;
info@100golfschools.com
with the details.

North Carolina's Best Golf Courses
Pinehurst Resort & C.C., Pinehurst
Wade Hampton G.C., Cashiers
Grandfather G. & C.C., Linville
Diamond Creek, Banner Elk
Eagle Point G.C., Wilmington
Forest Creek G.C., Southern Pines
Old Town C., Winston-Salem
Pine Needles Lodge, Southern Pines
Champion Hills C., Hendersonville
C.C. of North Carolina, Pinehurst
The Cliffs at Walnut, Cove Arden
Old North State C., New London
Forest Creek G.C., Southern Pines
Rivers Edge G.C., Shallotte
Old Chatham G.C., Durham
Quail Hollow C., Charlotte
Tiger's Eye G. Links, Sunset Beach
The C. at Longview, Weddington
Elk River Club, Banner Elk
Treyburn C.C., Durham
Charlotte C.C., Charlotte
Mid-Pines Inn, Southern Pines

The 25 Best Golf Schools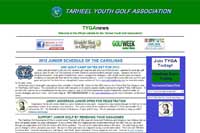 Finley Golf Course- University of North Carolina, Chapel Hill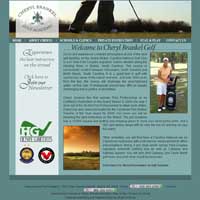 Cheryl Brankel Golf Academy- Bolivia
Carolina National Golf Course- Bolivia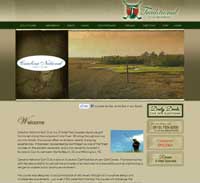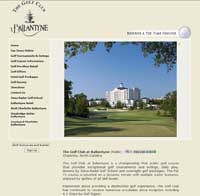 Ballantyne Resort- Dana Rader Golf School, Charlotte
The Golf Zone- Bradley Clayton Golf Instruction, Oxford
The First Tee- Raleigh
Duke Golf Club- Durham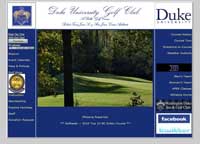 Old Town Club- Wake Forest University, Winston-Salem
Olde Sycamore Golf Plantation- Charlotte
Big Cats of Ocean Ridge Plantation-
Tiger's Eye, Sunset Beach
Perfect Fit Golf- Herman Williams, Raleigh
Old Chatham Golf Club- Durham
Rocky River Golf Club- Concord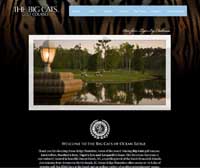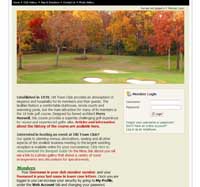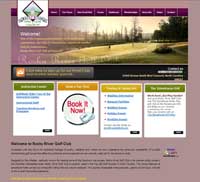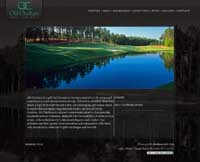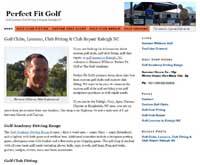 Leatherman Golf Learning Center-
Charlotte
Grandfather Golf and Country Club- Linville
The Neuse Golf Club- Clayton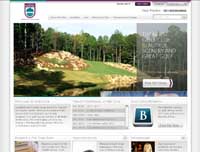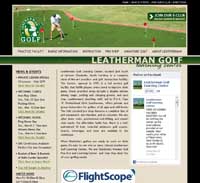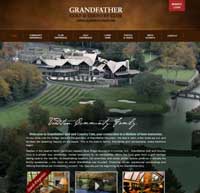 Little River Golf and Resort- Carthage
Southwick Golf Course- Graham,
Burlington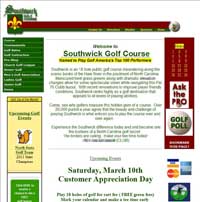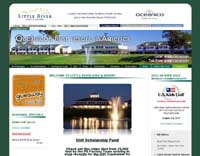 1.) Decide what you are willing to spend before looking. The best schools charge in the low to mid 1000's, but do offer great amenities as well as highly professional instructors. Most of the best schools offer great vacation packages that are included in the price. Ask about special pricing. Some schools may drop their prices if they need students. If you are willing to commute, prices can be as low as $300.00.

2.) Look for 2 to 1 teaching ratio with 1 to 1 being ideal. Never use more than a 4 to 1 ratio unless you cannot afford the higher price schools.

3.) The school's instructors should be seasoned professionals that are highly qualified. Make sure at least 2 of the teaching professionals are recognized in the golf world/community. Use the internet search engines to research names of the instructors being used at the school you are considering.

4.) If you choose a school that includes accommodations and transportation included in the price, research the hotel as well. It is always better to have accommodations close to the golf course you are receiving lessons from. Most of the great schools will cater to your needs because word of mouth is there best advertisement for return business.

5.) There are certain schools that concentrate on certain aspects of teaching. Do you need work on your putting? Choose a school that is strong in that area of the game. If you need work on your swing, choose accordingly. Golf instruction websites will indicate if they specialize to certain weaknesses.

6.) The golf school should provide a specific lesson plan for your swing. They should tailor it specifically for you and not for everyone else. There is no way to research this other than word of mouth.

7.) The school should provide unlimited follow up via email or phone. I think this is probably the most important because it shows how genuine they are in improving your game.

8.) Look for testimonials. Do not rely on testimonials on their own brochures or websites. Look for ratings from other outside sources. These may not be available, but look anyway. It is a true measure of the school. Word of mouth is very powerful.

9.) If you should also think of the school as a vacation the accommodations and surrounding area should fit your lifestyle off the course. Also, look for golf schools that provide unlimited golf after your teaching sessions are over. Be sure to get your moneys worth.

10.) If you cannot afford the price of a golf school check the websites for free advice. There are many websites out there that give free lessons and tips. Some even provide video demonstrations.

The Internet is a great place to research the golf schools available in your area that meet your needs. Here are some keywords you can use when performing your golf school search:
Golf schools, Golf instruction, Golf swing, Free Golf tips, Golf lessons

When choosing a golf school you should consider these 10 basic rules;
Click Here
for PGA Tour Tournament Links, Info, Schedule and Results.
Hillandale Golf Club – Durham
Beau Rivage Golf Resort – Wilmington
Verdict Ridge Golf and Country Club –
Denver
Tobacco Road Golf Club – Sanford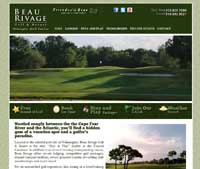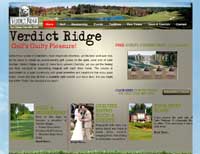 WRIGHT BALANCE GOLF ACADEMY
Mission Viejo, California
KRIS MOE GOLF SCHOOLS
Glen Ellen, California
VISION 54
Phoenix, Arizona

BUTCH HARMON SCHOOL OF GOLF
Las Vegas, Nevada
EXTRAORDINARY GOLF
Carmel, California

AVIARA GOLF ACADEMY
Carlsbad, California
McGETRICK GOLF ACADEMY
Denver, Colorado
JIM MCLEAN GOLF SCHOOL - TEXAS
Ft. Worth, Texas

CHUCK COOK GOLF ACADEMY
Austin, Texas

ACADEMY OF GOLF DYNAMICS
Austin, Texas

KAPALUA GOLF ACADEMY
Lahaina, Maui, Hawaii

JACK NICKLAUS ACADEMY OF GOLF
St. George, Utah

TODD SONES IMPACT GOLF
Vernon Hills, Illinois

CRYSTAL MOUNTAIN GOLF SCHOOL
Thompsonville, Michigan

RICK SMITH GOLF ACADEMY
Gaylord, Michigan
KINGSMILL RESORT GOLF ACADEMY
Williamsburg, Virginia

PINEHURST GOLF ACADEMY
Pinehurst, North Carolina

DANA RADER/ BALLANTYNE RESORT
Charlotte, North Carolina

CLASSIC SWING GOLF SCHOOL
Myrtle Beach, South Carolina
PHIL RITSON-MEL SOLE GOLF SCHOOL
Myrtle Beach, South Carolina
DAVID LEADBETTER GOLF ACADEMY
Champions Gate, Florida

MIKE BENDER GOLF ACADEMY
Lake Mary, Florida

BRAD BREWER GOLF ACADEMY
Orlando, Florida

ARNOLD PALMER GOLF ACADEMY
Orlando, Florida
GRAND CYPRESS ACADEMY OF GOLF
Orlando, Florida
Pinehurst Golf Academy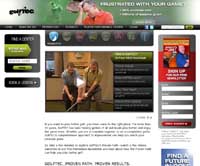 Golftec - Cary, Charlotte, Raleigh










INSTRUCTORS
NORTH CAROLINA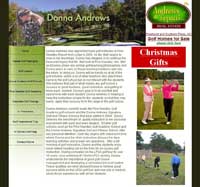 Donna Andrews Golf Instruction - Pineneedles Golf Academy Southern Pines
Mike Sullivan Golf Instruction - Raleigh, Cary, Garner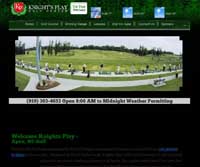 Knights Play Golf Center - Apex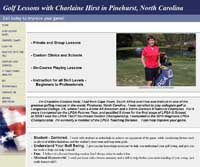 Charlaine Hirst Golf Lessons – Pinehurst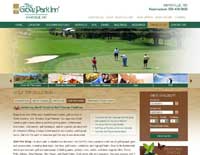 Grove Park Inn Golf Resort - Asheville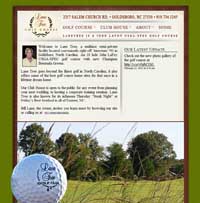 Lane Tree Golf Course - Goldsboro
Scott Fossum Golf Schools - Charlotte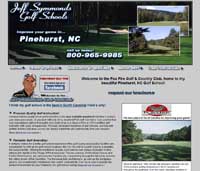 Jeff Symmonds Golf Schools - Foxfire Golf Club, Pinehurst
Foxfire Resort and Golf - Club, Foxfire Village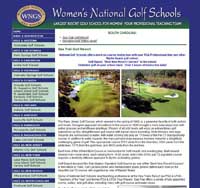 Womens National Golf Schools - Pinehurst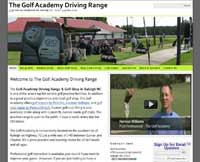 Golf Academy Driving Range - Raleigh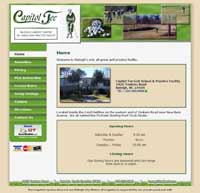 Capitol Tee Practice Facility - Raleigh
Blue Devil Golf Schools – Duke University, Durham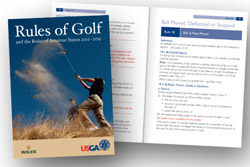 The United States Golf Association and the R&A have published the new Rules of Golf for 2012-15. Changes in the Rules - which for the first time have been designed, published and presented jointly by golf's governing bodies - include exonerating a player from penalty if it is known their ball was moved by the wind after address. Following an exhaustive, four-year review of golf's 34 playing Rules, nine principal Rules have been amended to improve clarity and ensure penalties are appropriate.
Click here
to view the complete changes to the Rules of Golf and Amateur Status.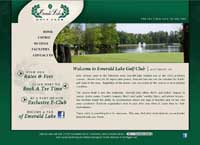 Emerald Lake Golf Club – Matthews
Joey O'Conner Golf Instruction – Greensboro