Golf Schools-Pennsylvania
Ted Sheftic Learning Center- NewOxford
Inniscrone Golf Club- Avondale
Northhampton Valley Country Club-
Richboro
International Golf School- Berwick
Penn National Golf Club and Inn-
Fayetteville
Jeff Symmonds Golf Schools – Villas Crossing Golf Club, Tamaqua
Keystone Golf Academy- Royal Oaks
Golf Club, Lebanon
Maria Mills Golf Academy- Harrisburg
Huntingdon Valley Country Club-
Huntingdon Valley
Bob Kramer Golf Instruction- Malvern
White Manor Country Club, Philadelphia
Heritage Hills Golf Resort- York
Mike Thompson Instruction- The Golf Zone, Honey Brook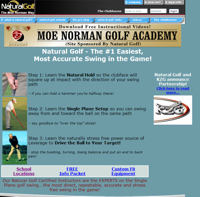 Natural Golf Schools- Allentown, Tamaqua, Fountainville, Limeport, Pittsburgh
Sewickley Heights Golf Club- Sewickley
Jericho National Golf Club- New Hope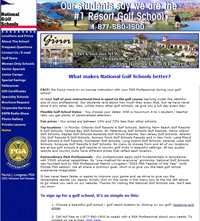 Nationalgolfschool.com- Water Gap Country Club, Shawnee Inn, Poconos
Roland Stafford Golf Schools- York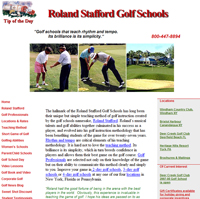 Eric MacCluen Golf Academy-
The Golf Zone, Honey Brook
Lou Guzzi's Golf Academy- Talamore
Country Club, Ambler, Philadelphia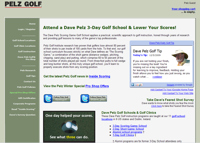 Pelz Golf One Day Clinic- Philadelphia
Lisa Ann Horst- Meadia Heights Golf Club, Leisure Lanes Golf Center, Lancaster

Moccasin Run Golf Club- Atglen
Nemacolin Woodlands Resort- David Leadbetter Golf Academy, Farmington
Donegal Highlands Golf Course- Donegal

Olde Stonewall Golf Course- Ellwood City
Denise's Golf Academy- Wexford
Philadelphia Country Club- Gladwyne


The Kahkwa Club- Erie


Huntsville Golf Club- Shavertown

Crossgates Golf Club- Millersville

Cool Springs Golf Center- Bob Salera, Pittsburgh


Makefield Highlands Golf Club- Yardley

Highland Country Club- Pittsburgh

Woodbridge Golf Club- Kutztown

Chisel Creek Golf Club- Landenberg



Villas Crossing Golf Course - Tamaqua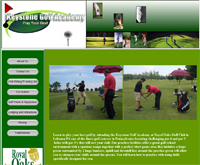 Dick Farley's Swing's The Thing Golf-
East Stroudsburg, Kresgeville
Tillinghast Golf Academy- Shawnee Inn on Delaware, PA. Poconos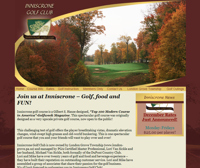 Welcome to 100golfschools.com's Golf School Directory. We have created these snapshot links from the front pages of the top Golf instruction websites in Pennsylvania. This website does not endorse any of these schools over another, but does provide easy access to all the top schools. If your school would like to be included in this site please contact us at;
info@100golfschools.com
with the details.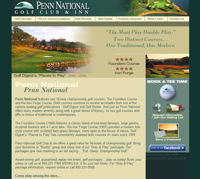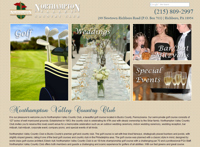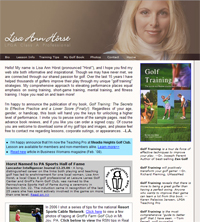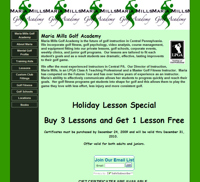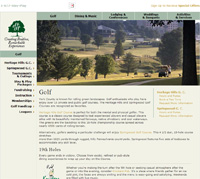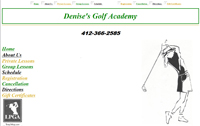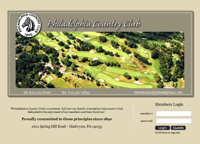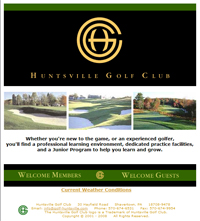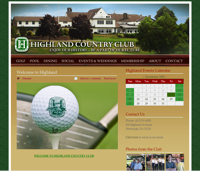 Sunnehanna Country Club- Johnstown

Bedford Springs Resort- Bedford

Birdsfoot Golf Club- Freeport

Evergreen Golf Club- Analomink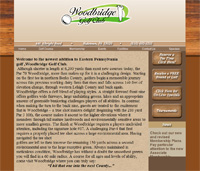 Saucon Valley Country Club- Bethlehem

Tees Golf Center- Conshohocken

Bucks County Golf Club- Jamison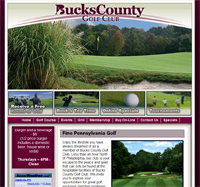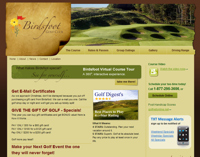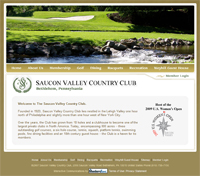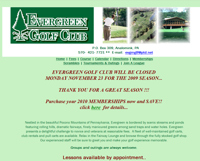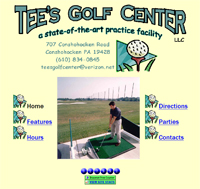 Par Breakers Golf Academy- Oaks


Pennsylvania's Best Golf Courses
Oakmont C.C., Oakmont
Merion G.C.(East), Ardmore
Laurel Valley G.C., Ligonier
Huntsville G.C., Shavertown
Aronimink G.C., Newtown Square
Huntingdon Valley C.C.,Huntingdon V.
Lehigh C.C., Allentown
Olde Stonewall G.C., Ellwood City
Saucon Valley C.C. ,Bethlehem
Sunnehanna C.C., Johnstown
Philadelphia C.C., Gladwyne
Lancaster C.C., Lancaster
Stonewall (South), Bulltown
Lookaway G.C., Buckingham
Fox Chapel G.C., Pittsburgh
Glenmaura National G.C., Moosic
Rolling Green G.C., Springfield
Great Bear G. & C.C., E. Stroudsburg
The G. Cse. at Glen Mills, Glen Mills
Totteridge G.C., Greensburg
Pittsburgh Field, Greensburg
Hartefeld National G.C., Avondale
Moselem Springs G.C., Fleetwood

1.) Decide what you are willing to spend before looking. The best schools charge in the low to mid 1000's, but do offer great amenities as well as highly professional instructors. Most of the best schools offer great vacation packages that are included in the price. Ask about special pricing. Some schools may drop their prices if they need students. If you are willing to commute, prices can be as low as $300.00.
2.) Look for 2 to 1 teaching ratio with 1 to 1 being ideal. Never use more than a 4 to 1 ratio unless you cannot afford the higher price schools.
3.) The school's instructors should be seasoned professionals that are highly qualified. Make sure at least 2 of the teaching professionals are recognized in the golf world/community. Use the internet search engines to research names of the instructors being used at the school you are considering.
4.) If you choose a school that includes accommodations and transportation included in the price, research the hotel as well. It is always better to have accommodations close to the golf course you are receiving lessons from. Most of the great schools will cater to your needs because word of mouth is there best advertisement for return business.
5.) There are certain schools that concentrate on certain aspects of teaching. Do you need work on your putting? Choose a school that is strong in that area of the game. If you need work on your swing, choose accordingly. Golf instruction websites will indicate if they specialize to certain weaknesses.
6.) The golf school should provide a specific lesson plan for your swing. They should tailor it specifically for you and not for everyone else. There is no way to research this other than word of mouth.
7.) The school should provide unlimited follow up via email or phone. I think this is probably the most important because it shows how genuine they are in improving your game.
8.) Look for testimonials. Do not rely on testimonials on their own brochures or websites. Look for ratings from other outside sources. These may not be available, but look anyway. It is a true measure of the school. Word of mouth is very powerful.
9.) If you should also think of the school as a vacation the accommodations and surrounding area should fit your lifestyle off the course. Also, look for golf schools that provide unlimited golf after your teaching sessions are over. Be sure to get your moneys worth.
10.) If you cannot afford the price of a golf school check the websites for free advice. There are many websites out there that give free lessons and tips. Some even provide video demonstrations.
The Internet is a great place to research the golf schools available in your area that meet your needs. Here are some keywords you can use when performing your golf school search:
Golf schools, Golf instruction, Golf swing, Free Golf tips, Golf lessons

When choosing a golf school you should consider these 10 basic rules;

Olde Stonewall
Talamore Country Club- Ambler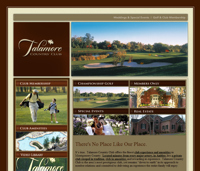 The Bridges Golf Club- Ted Sheftic Learning Center, Abbottstown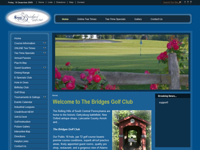 Julian Krinsky School of Golf- Haverford
Philadelphia Golf Lessons- Adz Kozlowski
Allentown Municipal Golf Course- Allentown
Hershey Golf Collection – Hershey

The Links at Gettysburg – Gettysburg

Hidden Valley Golf Club and Resort-
Hidden Valley
Black Hawk Golf Course- Beaver Falls
Wyncote Golf Club – Oxford
Tanglewood Manor Golf Club- Quarryville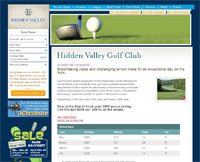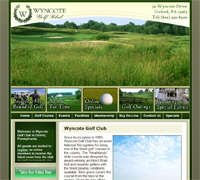 Click Here
for PGA Tour Tournament Links, Info, Schedule and Results.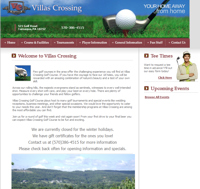 John Spina – Golf Lessons Online
Honey Run Golf Club – York
Cranberry Highlands Golf Course –
Cranberry Township
Mainland Golf Course – Mainland
Center Valley Club - Allentown
Tam O'Shanter of Pennsylvania – Hermitage
The Club at Morgan Hill – Easton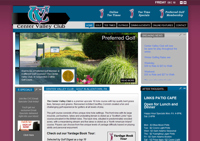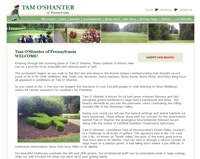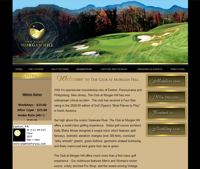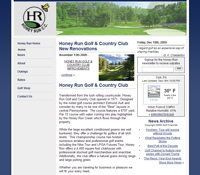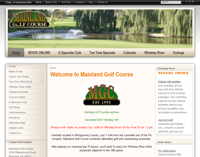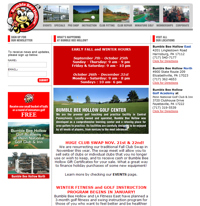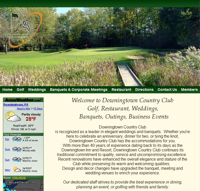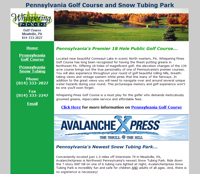 Whispering Pines Golf Course - Meadville
Downingtown Country Club – Downingtown
Turtle Creek Golf Club – Limerick
Bumble Bee Hollow Golf Center – Harrisburg, Elizabethville, Fayetteville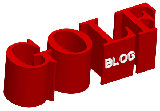 The 25 Best Golf Schools
WRIGHT BALANCE GOLF ACADEMY
Mission Viejo, California
KRIS MOE GOLF SCHOOLS
Glen Ellen, California
VISION 54
Phoenix, Arizona

BUTCH HARMON SCHOOL OF GOLF
Las Vegas, Nevada
EXTRAORDINARY GOLF
Carmel, California

AVIARA GOLF ACADEMY
Carlsbad, California
McGETRICK GOLF ACADEMY
Denver, Colorado
JIM MCLEAN GOLF SCHOOL - TEXAS
Ft. Worth, Texas

CHUCK COOK GOLF ACADEMY
Austin, Texas

ACADEMY OF GOLF DYNAMICS
Austin, Texas

KAPALUA GOLF ACADEMY
Lahaina, Maui, Hawaii

JACK NICKLAUS ACADEMY OF GOLF
St. George, Utah

TODD SONES IMPACT GOLF
Vernon Hills, Illinois

CRYSTAL MOUNTAIN GOLF SCHOOL
Thompsonville, Michigan

RICK SMITH GOLF ACADEMY
Gaylord, Michigan
KINGSMILL RESORT GOLF ACADEMY
Williamsburg, Virginia

PINEHURST GOLF ACADEMY
Pinehurst, North Carolina

DANA RADER/ BALLANTYNE RESORT
Charlotte, North Carolina

CLASSIC SWING GOLF SCHOOL
Myrtle Beach, South Carolina
PHIL RITSON-MEL SOLE GOLF SCHOOL
Myrtle Beach, South Carolina
DAVID LEADBETTER GOLF ACADEMY
Champions Gate, Florida

MIKE BENDER GOLF ACADEMY
Lake Mary, Florida

BRAD BREWER GOLF ACADEMY
Orlando, Florida

ARNOLD PALMER GOLF ACADEMY
Orlando, Florida
GRAND CYPRESS ACADEMY OF GOLF
Orlando, Florida
The Gamer Golf Balls
Top-Flite
Get your game on with the Top Filte Gamer golf balls. *3 Piece Construction *Resilient low compression core for great feel *Mantle layer designed to reduce driver spin *Soft thin cover for incredible greenside spin.
Callaway UPRO GPS Rangefinder
The Callaway Golf UPRO GPS Rangefinder is the most powerful golf GPS in the world. The UPRO GPS Rangefinder shows actual aerial imagery of the course so you can clearly see hazards and accurate distances to navigate your course. At nearly half the size and weight of other devices, the Callaway UPRO GPS Rangefinder is functional and convenient. Information is clearly delivered quickly and in easy-to-understand fashion. Theres no annual fee, and 11,000 courses available for download with only a one-time fee for ProMode. Using BasicMode is free. *Satellite imagery and GPS combine to show Actual Aerial Imagery of the course *SmartView in ProMode shows the ideal view of the hole from current location. Two additional views also available *Compact Profile of the UPRO allows it to fit easily in your pocket; AnyPoint allows a measure between any 2 points *BasicMore gives you distance to center, front and back of greens with easy to read numbers
Callaway Golf Tour Series Golf Glove. Tour-authentic glove made of 100 percent Sensory Skin cabretta leather. Features X-SPANN2 Technology in the last two fingers for personalized fit and great feel. Also features 2-way Vent Flex mesh inserts for superior ventilation and flexibility.
Golf
Gloves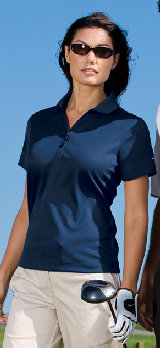 DMB
Embroidery
1
00
Golfschools.com
Your Team Logo Here
Put