Golf Schools-South Carolina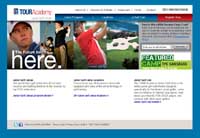 PGA Tour Golf Experiences- Hilton Head Island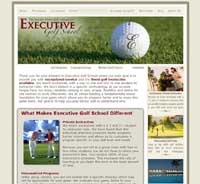 Executive Golf School- Daufuskie Island, Hilton Head Island
International Junior Golf Academy-
Hilton Head Island
Classic Swing Golf School- Myrtle Beach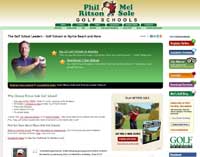 Phil Ritson, Mel Sole Golf School- Myrtle Beach, Pawley's Island, Greenville
Junior Players Golf Academy-
Hilton Head Island
The Island Golf School- Bluffton, Charleston, Daufuskie Island, Fripp Island, Hilton Head Island
VIP Golf Academy- Daufuskie Island, Hilton Head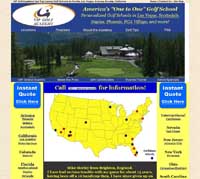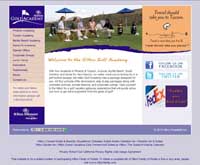 Hilton Golf Academy- Myrtle Beach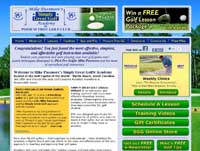 Mike Passmore's Simply Great
Golf Academy- Myrtle Beach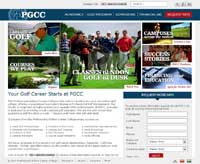 Pro Golfers College- Hilton Head
Greg Norman's Champions Golf Academy - Long Bay Myrtle Beach, SC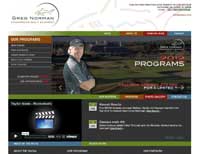 The Golf Academy at The Sea Pines Resort- Hilton Head
Whispering Pines Golf Course –
Myrtle Beach
Golf Academy of America- Myrtle Beach
Steve Dresser Tradition Golf School- Pawley's Island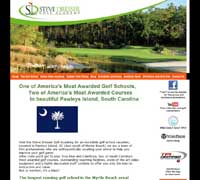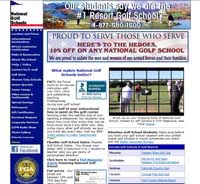 Nationalgolfschool.com- Hilton Head, Myrtle Beach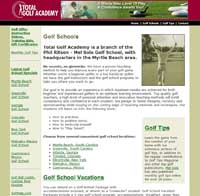 Total Golf Academy- Greenville, Myrtle Beach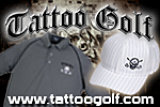 Chuck Wike Golf School- Myrtle Beach
Pawley's Island
Grand Dunes Resort Golf Academy- Myrtle Beach
Old Tabby Golf Course- Spring Island
Belfair Golf Course- Bluffton, Hilton Head
Kiawah Island Resort Golf- Kiawah Island, Chaleston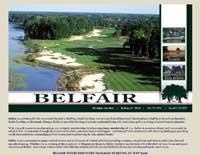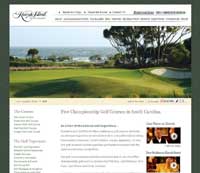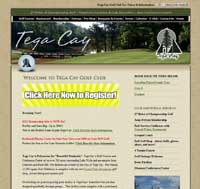 Tega Cay Golf Club- Fort Mill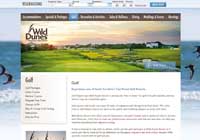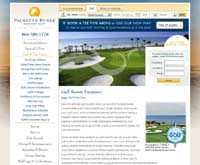 Palmetto Dunes Resort Golf- Hilton Head
Wild Dunes Golf Resort- Charleston
Welcome to 100golfschools.com's Golf School Directory. We have created these snapshot links from the front pages of the top Golf instruction websites in South Carolina. This website does not endorse any of these schools over another, but does provide easy access to all the top schools. If your school would like to be included in this site please contact us at;
info@100golfschools.com
with the details.
South Carolina's Best Golf Courses
The Ocean Cse., Kiawah Island
Long Cove Club, Hilton Head Island
Sage Valley G.C., Graniteville
Harbour Town G. Links, Hilton Head
Kiawah Island C., Kiawah Island
Cliffs at Keowee Vineyards, Sunset
Greenville C.C., Greenville
G.C. at Briars Creek, Johns Island
Dunes G. & Beach Club, Myrtle Beach
Musgrove Mill G.C., Clinton
Cherokee Plantation G.C., Yemassee
Yeamans Hall C., Hanahan
Haig Point Club, Daufuskie Island
Daniel Island C., Daniel Island
Tidewater G.C., North Myrtle Beach
The Heritage Club, Pawleys Island
The Reserve C. at Woodside Plantation, Aiken
Secession G.C., Gibbes Island
Colleton River Plantation, Bluffton
Barefoot Resort & Golf, North Myrtle May River G.C., Bluffton
Members C. at Grande Dunes, Myrtle
King's North at Myrtle Beach National, Myrtle Beach
Belfair G.C. (East), Bluffton

The 25 Best Golf Schools
1.) Decide what you are willing to spend before looking. The best schools charge in the low to mid 1000's, but do offer great amenities as well as highly professional instructors. Most of the best schools offer great vacation packages that are included in the price. Ask about special pricing. Some schools may drop their prices if they need students. If you are willing to commute, prices can be as low as $300.00.

2.) Look for 2 to 1 teaching ratio with 1 to 1 being ideal. Never use more than a 4 to 1 ratio unless you cannot afford the higher price schools.

3.) The school's instructors should be seasoned professionals that are highly qualified. Make sure at least 2 of the teaching professionals are recognized in the golf world/community. Use the internet search engines to research names of the instructors being used at the school you are considering.

4.) If you choose a school that includes accommodations and transportation included in the price, research the hotel as well. It is always better to have accommodations close to the golf course you are receiving lessons from. Most of the great schools will cater to your needs because word of mouth is there best advertisement for return business.

5.) There are certain schools that concentrate on certain aspects of teaching. Do you need work on your putting? Choose a school that is strong in that area of the game. If you need work on your swing, choose accordingly. Golf instruction websites will indicate if they specialize to certain weaknesses.

6.) The golf school should provide a specific lesson plan for your swing. They should tailor it specifically for you and not for everyone else. There is no way to research this other than word of mouth.

7.) The school should provide unlimited follow up via email or phone. I think this is probably the most important because it shows how genuine they are in improving your game.

8.) Look for testimonials. Do not rely on testimonials on their own brochures or websites. Look for ratings from other outside sources. These may not be available, but look anyway. It is a true measure of the school. Word of mouth is very powerful.

9.) If you should also think of the school as a vacation the accommodations and surrounding area should fit your lifestyle off the course. Also, look for golf schools that provide unlimited golf after your teaching sessions are over. Be sure to get your moneys worth.

10.) If you cannot afford the price of a golf school check the websites for free advice. There are many websites out there that give free lessons and tips. Some even provide video demonstrations.

The Internet is a great place to research the golf schools available in your area that meet your needs. Here are some keywords you can use when performing your golf school search:
Golf schools, Golf instruction, Golf swing, Free Golf tips, Golf lessons

When choosing a golf school you should consider these 10 basic rules;
Daniel Island- Beresford Creek, Ralston Creek, Charleston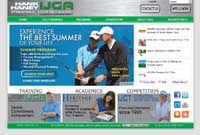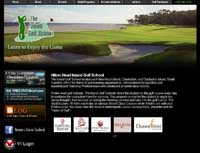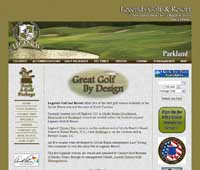 Legends Resort- Myrtle Beach
Ron Cerrado Golf Instruction-
Daniel Island, Charleston

Long Cove Club- Hilton Head Island
Carol Prieisinger Golf Instruction-
Kiawah Island
Cherokee Valley Golf Academy -
Greenville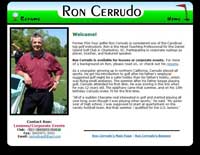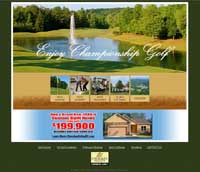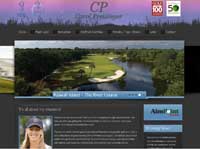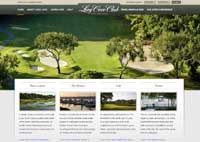 Click Here
for PGA Tour Tournament Links, Info, Schedule and Results.
Myrtle Beach Golf Pros - Myrtle Beach golf pros creates basic and custom Myrtle Beach golf packages. Check us out for needed information for your next golf trip.
International Institute of Golf – The Cliffs at Keowee Springs, Six Mile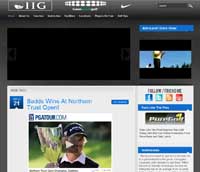 Glenn Davis Golf Schools – Myrtle Beach
David LaPour Golf Instruction – Bluffton
Sea Pines Resort – Hilton Head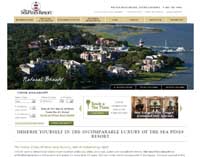 Oak Hills Golf Club – Columbia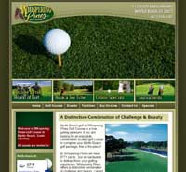 Eagle Zone Golf Improvement Center - Greenville
River Hills Golf and Country Club –
Little River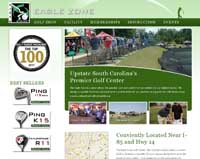 WRIGHT BALANCE GOLF ACADEMY
Mission Viejo, California
KRIS MOE GOLF SCHOOLS
Glen Ellen, California
VISION 54
Phoenix, Arizona

BUTCH HARMON SCHOOL OF GOLF
Las Vegas, Nevada
EXTRAORDINARY GOLF
Carmel, California

AVIARA GOLF ACADEMY
Carlsbad, California
McGETRICK GOLF ACADEMY
Denver, Colorado
JIM MCLEAN GOLF SCHOOL - TEXAS
Ft. Worth, Texas

CHUCK COOK GOLF ACADEMY
Austin, Texas

ACADEMY OF GOLF DYNAMICS
Austin, Texas

KAPALUA GOLF ACADEMY
Lahaina, Maui, Hawaii

JACK NICKLAUS ACADEMY OF GOLF
St. George, Utah

TODD SONES IMPACT GOLF
Vernon Hills, Illinois

CRYSTAL MOUNTAIN GOLF SCHOOL
Thompsonville, Michigan

RICK SMITH GOLF ACADEMY
Gaylord, Michigan
KINGSMILL RESORT GOLF ACADEMY
Williamsburg, Virginia

PINEHURST GOLF ACADEMY
Pinehurst, North Carolina

DANA RADER/ BALLANTYNE RESORT
Charlotte, North Carolina

CLASSIC SWING GOLF SCHOOL
Myrtle Beach, South Carolina
PHIL RITSON-MEL SOLE GOLF SCHOOL
Myrtle Beach, South Carolina
DAVID LEADBETTER GOLF ACADEMY
Champions Gate, Florida

MIKE BENDER GOLF ACADEMY
Lake Mary, Florida

BRAD BREWER GOLF ACADEMY
Orlando, Florida

ARNOLD PALMER GOLF ACADEMY
Orlando, Florida
GRAND CYPRESS ACADEMY OF GOLF
Orlando, Florida









INSTRUCTORS
SOUTH CAROLINA






The United States Golf Association and the R&A have published the new Rules of Golf for 2012-15. Changes in the Rules - which for the first time have been designed, published and presented jointly by golf's governing bodies - include exonerating a player from penalty if it is known their ball was moved by the wind after address. Following an exhaustive, four-year review of golf's 34 playing Rules, nine principal Rules have been amended to improve clarity and ensure penalties are appropriate.
Click here
to view the complete changes to the Rules of Golf and Amateur Status.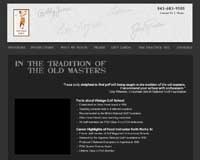 Vintage Golf School - Hilton Head Is.
Carolina Golf Schools, U.S. Golf Schools - Myrtle Beach, Hilton Head, Charleston, Fripp Island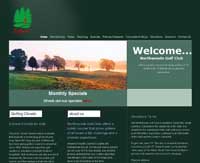 Northwoods Golf Club – Columbia
Golf Club of South Carolina – Blythewood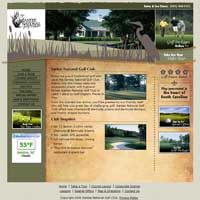 Santee National Golf Club – Santee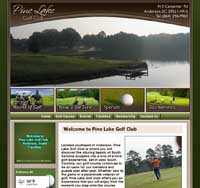 Pine Lake Golf Club - Anderson
Shadow Moss Plantation Golf Club - Charleston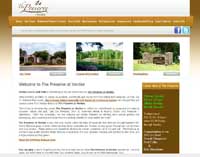 The Preserve at Verdae - Greenville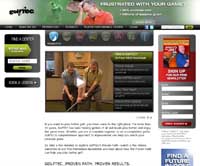 Golftec - Charleston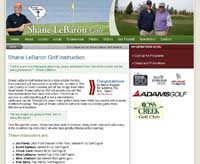 Shane LeBaron Golf Instruction - Hilton Head Island
Jeff Symmonds Golf Instruction - Myrtle Beach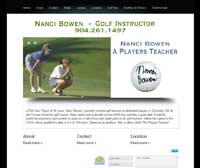 Nanci Bowen Golf Instruction - Greenville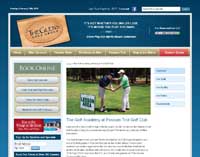 The Golf Academy at Possum Trot Golf Club, The Glens Golf Group, Myrtle Beach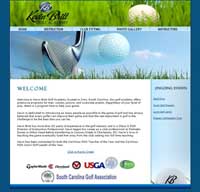 Kevin Britt Golf Academy- Irmo
Legacy Golf Schools - Clarleston, Hilton Head, Myrtle Beach
George Bryan Golf Academy - Chapin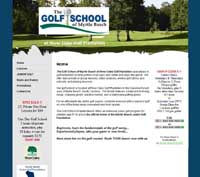 Golf School of Myrtle Beach – River Oaks Golf Plantation, Myrtle Beach




How Golf Clothing is Designed to Improve Your Game
Golf clothing is not just designed to be fashionable on the green. Many clothing brands ensure their attire is also practical and functional for the golfer. As a golfer, you are subjected to the elements. Come rain or shine, the game must continue and you need to be playing to your full potential. Golf clothing is designed to help keep golfers performance at its peak, whatever the weather.
Comfortable in All Weathers
In order to play to the best of your ability on the golf course, you need to be as comfortable as possible. It stands to reason that if a player feels better in their clothing, they will play better too. Golf clothing is designed to keep you dry and at a comfortable temperature, whatever the weather throws at you.
Rain - Where standard clothing fabrics may easily soak though, golf clothing is often designed from showerproof or waterproof fabrics. Locking moisture out helps the golfer to maintain his body temperature and comfort, which are essential for good concentration.
Wind - Strong winds can really affect game play. If your clothing is too loose it can be caught in the wind and knock you off course. Poor quality fabrics and uncovered zips can let cold air in, rapidly reducing body temperature that can affect your ability to play. Good golf clothing is often tight fitting and wind resistant to keep a player's body at a comfortable temperature throughout game play.
Sun - The heat from the sun coupled with strenuous gameplay can make golfers hot, sweaty and uncomfortable. Golf clothing needs to be made of breathable fabrics like Hugo Boss polo shirts, to ensure there is sufficient air circulation and allow excess heat to escape. Many golfing tops, trousers and jackets are made from breathable materials that offer moisture control technology. This kind of specialist material coupled with vents offers the player enhanced comfort to enable better game play.
Increased Manoeuverability
As well as being able to protect golfers from all kinds of weather conditions, golf clothing needs to enable them to move sufficiently in order to take the perfect swing. Ribbed and stretch fabrics often allow golfers to gain increased manoeuverability that can enhance their performance. Golfers need to be able to rotate their body sufficiently in order to perfect their swing. Many golf trousers are designed to flex and move with the golfer's body to ensure their clothing does not hold them back.
Compression clothing is also designed to increase blood circulation to the golfer's muscles. This ensures the player's muscle have sufficient oxygen reaching the muscles for a more powerful swing and improved performance.
Better Control
Golf clothing also extends to accessories like golfing gloves and golf shoes. These accessories offer the player increased control over their movements. Golfing gloves help to give them a better grip in wetter weather and a good pair of shoes will give them superior grip on the course to allow them to drive more power behind their swing.
Authored by: Jessica Yates