Vermont Golf Schools at White River Golf Club- Killington
Haystack Golf Club- Wilmington
The Links at Lang Farm- Essex
Vermont National Country Club-
South Burlington
Okemo Valley Golf Club- Ludlow

The Quechee Club- Quechee
The Original Golf School- Mt. Snow
Golf Club, West Dover
Burlington Country Club- Burlington
Vermont Golf Association- Rutland
Sugarbush Resort- Ron Philo's
School of Golf, Warren
Country Club of Vermont- Waterbury Center
Basin Harbor Golf Course- Vergennes
Stoweflake Mountain Resort and Spa- Stowe
Vermont PGA- Barre
Lake Morey Resort- Fairlee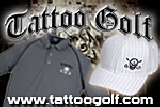 Best Vermont Golf Courses
Ekwanok C.C., Manchester
C.C. of Vermont, Waterbury Center
Green Mountain Natl. G. Cse., Sherburne
The Quechee C. (Highland), Quechee
Okemo Valley G.C., Ludlow
The Golf Club at Equinox Resort and Spa- Manchester Village
Williston Golf Club- Williston
Stowe Mountain Lodge- Stowe
Country Club, Stowe
Welcome to 100golfschools.com's Golf School Directory. We have created these snapshot links from the front pages of the top Golf instruction websites in Vermont. This website does not endorse any of these schools over another, but does provide easy access to all the top schools. If your school would like to be included in this site please contact us at;
info@100golfschools.com
with the details.

The 25 Best Golf Schools
Stratton Mountain Resort- Golf
University, Bondville
Green Mountain National Golf Course-
Killington
Jay Morelli- Instructor, The Original
Golf School- Mt. Snow Golf Club, West Dover
Smugglers' Notch Resort- Smugglers' Notch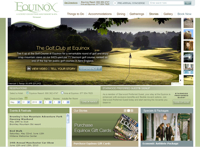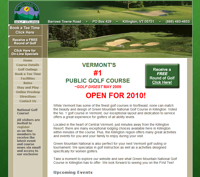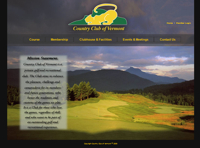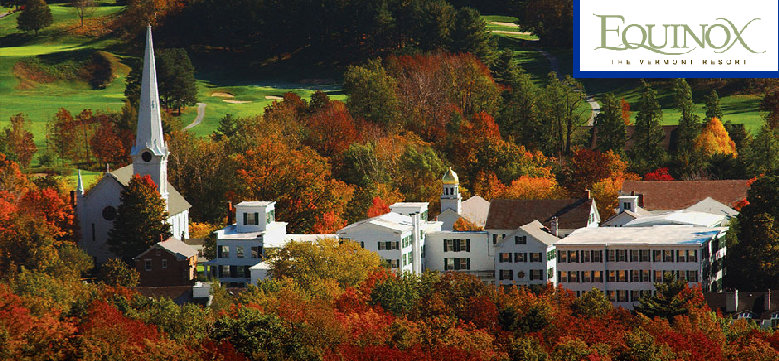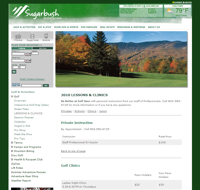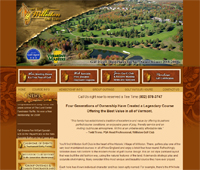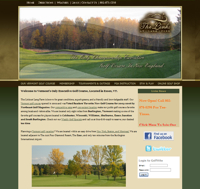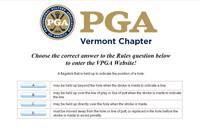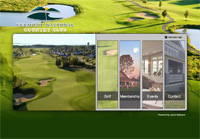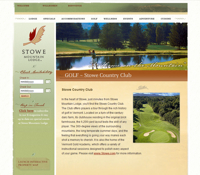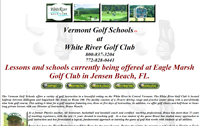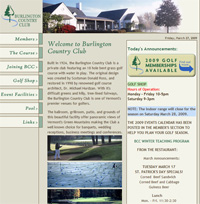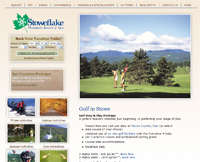 Blush Hill Country Club- Waterbury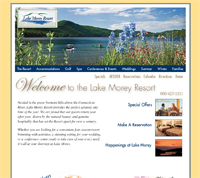 Woodstock Inn and Resort- Woodstock
Crown Point Country Club- Springfield
Lake Willoughby Golf Course- Westmore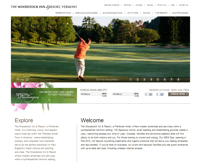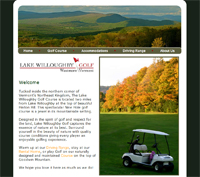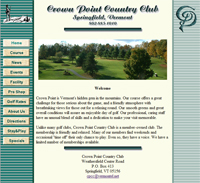 Lake St. Catherine Country Club- Poultney
Rutland Country Club- Rutland
Rocky Ridge Golf Club- St. George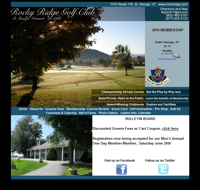 Enosburg Falls Country Club-
Enosburg Falls
Catamount Country Club- Williston
Cedar Knoll Country Club- Hinesburg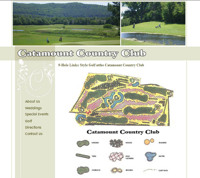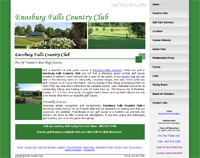 Proctor-Pittsford Country Club-
Pittsford
Neshobe Golf Club- Brandon
Ultimate Golf School – Jericho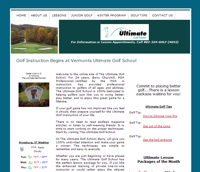 Killington Golf Course – Killington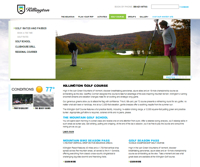 Mount Anthony Country Club –
Bennington
Kwiniaska Golf Course – Shelburne
Stonehedge Golf Course – North Clarendon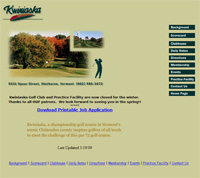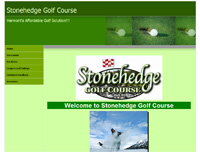 Ken's Golf Shop – Burlington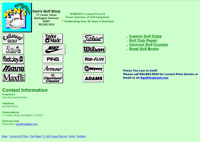 Click Here
for PGA Tour Tournament Links, Info, Schedule and Results.

DMB
Embroidery
1
00
Golfschools.com
Your Team Logo Here
Put
Gonzo's Indoor Golf – South Burlington
Jay Peak Golf – Montgomery Center
Newport Country Club - Newport
Pat Cook Golf Instruction
West Bolton Golf Club – Jericho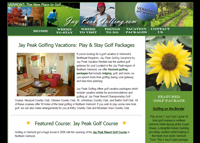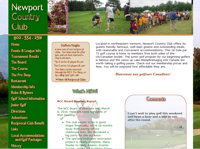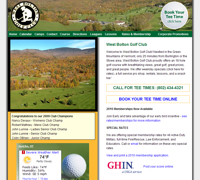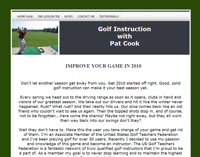 1.) Decide what you are willing to spend before looking. The best schools charge in the low to mid 1000's, but do offer great amenities as well as highly professional instructors. Most of the best schools offer great vacation packages that are included in the price. Ask about special pricing. Some schools may drop their prices if they need students. If you are willing to commute, prices can be as low as $300.00.
2.) Look for 2 to 1 teaching ratio with 1 to 1 being ideal. Never use more than a 4 to 1 ratio unless you cannot afford the higher price schools.
3.) The school's instructors should be seasoned professionals that are highly qualified. Make sure at least 2 of the teaching professionals are recognized in the golf world/community. Use the internet search engines to research names of the instructors being used at the school you are considering.
4.) If you choose a school that includes accommodations and transportation included in the price, research the hotel as well. It is always better to have accommodations close to the golf course you are receiving lessons from. Most of the great schools will cater to your needs because word of mouth is there best advertisement for return business.
5.) There are certain schools that concentrate on certain aspects of teaching. Do you need work on your putting? Choose a school that is strong in that area of the game. If you need work on your swing, choose accordingly. Golf instruction websites will indicate if they specialize to certain weaknesses.
6.) The golf school should provide a specific lesson plan for your swing. They should tailor it specifically for you and not for everyone else. There is no way to research this other than word of mouth.
7.) The school should provide unlimited follow up via email or phone. I think this is probably the most important because it shows how genuine they are in improving your game.
8.) Look for testimonials. Do not rely on testimonials on their own brochures or websites. Look for ratings from other outside sources. These may not be available, but look anyway. It is a true measure of the school. Word of mouth is very powerful.
9.) If you should also think of the school as a vacation the accommodations and surrounding area should fit your lifestyle off the course. Also, look for golf schools that provide unlimited golf after your teaching sessions are over. Be sure to get your moneys worth.
10.) If you cannot afford the price of a golf school check the websites for free advice. There are many websites out there that give free lessons and tips. Some even provide video demonstrations.
The Internet is a great place to research the golf schools available in your area that meet your needs. Here are some keywords you can use when performing your golf school search:
Golf schools, Golf instruction, Golf swing, Free Golf tips, Golf lessons

When choosing a golf school you should consider these 10 basic rules;
WRIGHT BALANCE GOLF ACADEMY
Mission Viejo, California
KRIS MOE GOLF SCHOOLS
Glen Ellen, California
VISION 54
Phoenix, Arizona

BUTCH HARMON SCHOOL OF GOLF
Las Vegas, Nevada
EXTRAORDINARY GOLF
Carmel, California

AVIARA GOLF ACADEMY
Carlsbad, California
McGETRICK GOLF ACADEMY
Denver, Colorado
JIM MCLEAN GOLF SCHOOL - TEXAS
Ft. Worth, Texas

CHUCK COOK GOLF ACADEMY
Austin, Texas

ACADEMY OF GOLF DYNAMICS
Austin, Texas

KAPALUA GOLF ACADEMY
Lahaina, Maui, Hawaii

JACK NICKLAUS ACADEMY OF GOLF
St. George, Utah

TODD SONES IMPACT GOLF
Vernon Hills, Illinois

CRYSTAL MOUNTAIN GOLF SCHOOL
Thompsonville, Michigan

RICK SMITH GOLF ACADEMY
Gaylord, Michigan
KINGSMILL RESORT GOLF ACADEMY
Williamsburg, Virginia

PINEHURST GOLF ACADEMY
Pinehurst, North Carolina

DANA RADER/ BALLANTYNE RESORT
Charlotte, North Carolina

CLASSIC SWING GOLF SCHOOL
Myrtle Beach, South Carolina
PHIL RITSON-MEL SOLE GOLF SCHOOL
Myrtle Beach, South Carolina
DAVID LEADBETTER GOLF ACADEMY
Champions Gate, Florida

MIKE BENDER GOLF ACADEMY
Lake Mary, Florida

BRAD BREWER GOLF ACADEMY
Orlando, Florida

ARNOLD PALMER GOLF ACADEMY
Orlando, Florida
GRAND CYPRESS ACADEMY OF GOLF
Orlando, Florida